All those who are lovers of shellfish surely they will not miss the opportunity to find the best and highest quality, whether they are crustaceans or molluscs. But if you want to surprise yourself with a seafood that perhaps you have not tried yet and that may also become your big bet for the dinner table, Christmas that you have to serve in just three months, nothing like opting for one of the novelties that we find in the supermarket with the highest influx of customers today. Find out below, Mercadona's new seafood product that will drive you crazy. It is exquisite!
Mercadona sweeps with its novelty in seafood
If you are a regular customer of Mercadona, that is to say, one of his «Bosses», you will already know how in these supermarkets seafood is very present. From its prawns and king prawns as well as cooked langoustine, clams and even special preparations for paella that we can buy frozen, there is a lot on offer for seafood lovers but among all these sea products it seems that they now have one that is imposes, and is sweeping sales.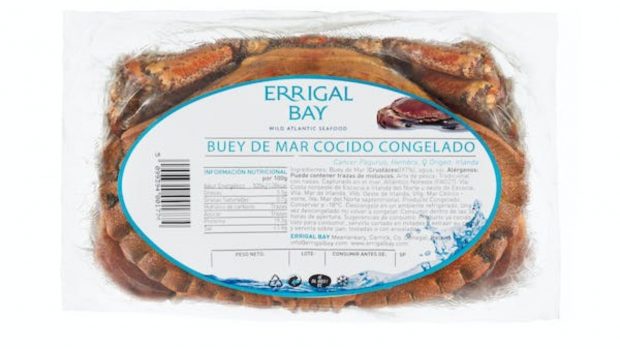 Its about cooked edible crab frozen Hacendadoa seafood product of the highest quality that has been fish in ireland and that you can taste once defrosted. A large crustacean that will surprise you with its tasty flavor similar to that of crabs but somewhat more fibrous than this.
The Crab is also one of the crustaceans with the greatest benefits for our health. It is said that it stands out for its presence of iodine, which is required for the regeneration of tissues and the development of the thyroid glands. It also has B complex vitamins that give it antioxidant properties and strengthen the immune system.
Being already cooked we can eat it once it is thawed. Mercadona recommends serving it whole or in halves or also we can remove the meat from the interior, and serve it on toast, a little bread or we can also add it to the salad.
It is a shellfish that has a considerable weight. Mercadona does not sell them in pieces of 500 grams and the price is 7.15 euros (at just over 14 euros per kilo), so it's time to enjoy the best seafood this fall or also start thinking about buying it and leaving it in the freezer for the important dates of Christmas.