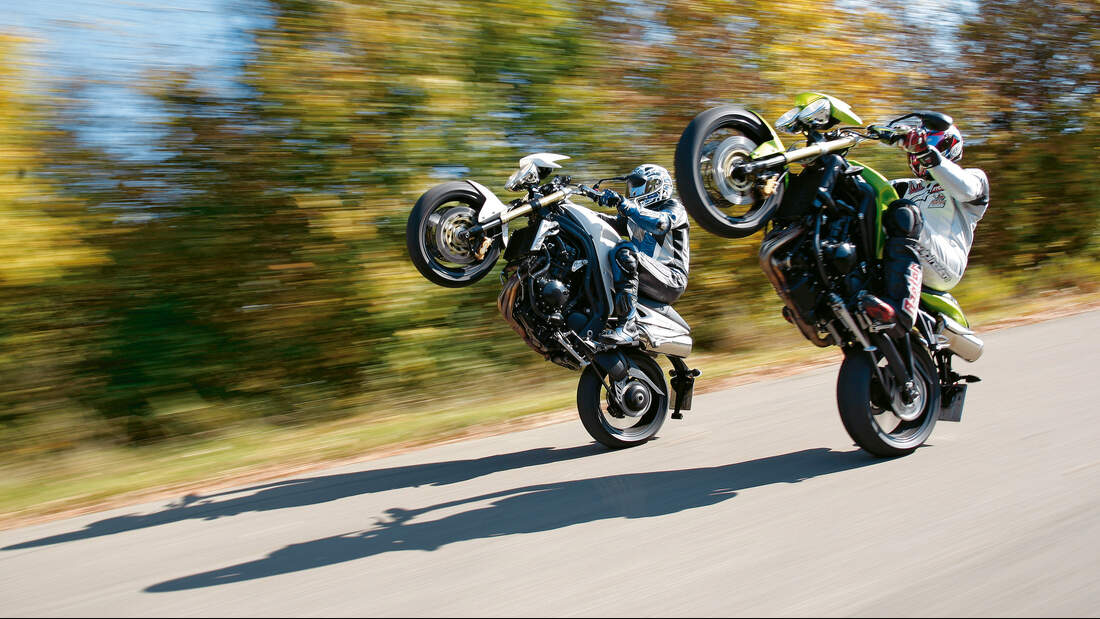 So far, driver's license withdrawal and fines in 3-digit amounts were possible. Wheelies & Co. now face a fine of up to 10,000 euros and 3 days of vehicle confiscation.
The Austrian Federal Law Gazette of May 13, 2022 shows that the Austrian government can take tougher action against "wheelies, stoppies and other driving manoeuvres" in the future: A fine of 10,000 euros and three days of confiscation of the vehicle can result according to the new Section 102 (3c). be. The law is part of a new amendment to the country's Motor Vehicle Act. The amendment also prohibits misfiring, donuts, burnouts or even locking the wheels, e.g. B. to draw black stripes on the asphalt. The focus of the latest changes is the autotuning scene, but the new legal regulations are also applicable to motorcyclists.
Wheelie past the police
Absolutely disproportionate? Exaggerated? Might be. However, the new regulation was preceded by an example that was very present in the Austrian media and that could have contributed to the tightening: In May 2020, a motorcyclist overtook another vehicle – in a wheelie. What the motorcyclist apparently did not know: the vehicle he was overtaking was a civilian police vehicle. On top of that. The man was traveling at excessive speed within the local area (100 km/h instead of the permitted 60 km/h) and also drove over a solid line and a zebra crossing with his unicycle. The officers took the driver's license from the motorcyclist.
But that's still not enough. The wheelie driver appealed to the Administrative Court (VwGH) against a 12-month driver's license suspension and additional training measures. And he rejected the appeal. Among other things, on the grounds that the behavior of the driver "is in itself suitable for bringing about particularly dangerous conditions (…) and which inevitably leads to the withdrawal of the driver's license (…)." The VwGH referred, among other things, to a decision of September 2018 (Ra 2017/02/0201). According to which "the full controllability of a motorcycle is only guaranteed if both wheels are in contact with the road, and that the specific nature of the motorcycle defined in this way by the legislature contradicts intentional driving only on the rear wheel. The mere possibility of moving the front wheel off the road while driving According to the KFG 1967, it is not sufficient to consider this driving style to be in accordance with the characteristics of the motor vehicle."
In addition, this was the second violation in 15 months. Because of a similar incident, the driver's license was revoked for nine months.
Conclusion
For some, the new sentence might cause murmurs and astonishment, while others will probably welcome it. It is clear that the focus is on the autotuning scene and that the new regulations should apply to extreme cases.
#Expensive #wheelies #Austria #fine #euros #confiscation #days

Source