Right off the bat, panna cotta might remind you of flan, although its texture on the palate is actually more similar to gelatin. The origin of this dessert is Italian and it is usually prepared with cream cheese or mascarpone, whole milk and sugar. The use of gelling agents is relatively recent, and is related to obtaining a more consistent product.
Although it may not seem like it, you can make this recipe a vegan dish, if you prefer it. Dairy products are changed for almond milk and agar-agar is used as a gelling agent, instead of the common gelatin. It is often prepared and decorated with red fruits, to achieve that characteristic contrast. However, the kitchen is very spacious, so this time it will be a piña colada panna cottawhere only a combination of basic ingredients will be used.
Ingredients:
300 grams of pineapple 100 ml of coconut milk 200 ml of liquid cream 150 ml of almond milk 3 tablespoons of rum 8 tablespoons of sugar 2 tablespoons of cornstarch 1 tablespoon of gelatin 1 stick of cinnamon ½ lemon Maraschino cherries 1 cup of Water
Preparation:
The first step is to rehydrate the gelatin for 10 minutes. Pour a tablespoon into a cup with a tablespoon of water and stir.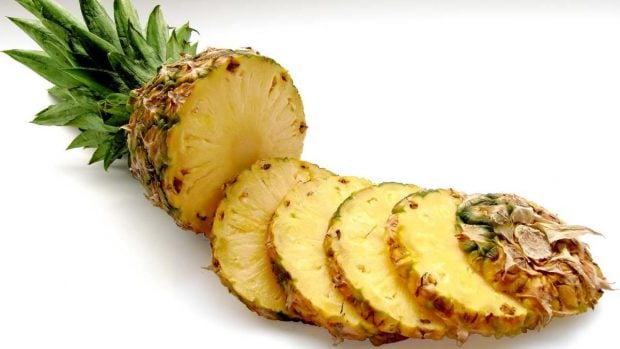 The next step is to cut the pineapple. Peel and chop. Pour in a pot, over low heat, a glass of water, 4 tablespoons of sugar, pineapple and rum (can be to taste or 3 tablespoons)
Remove the lemon skin and add to the mixture. It also squeezes the juice.
Add the cinnamon stick and wait for it to cook for about 10 minutes. When you're ready, strain and crush the pineapple well. But first remove the skin of the lemon and cinnamon. Nowin a pot pour the liquid cream and the almond milk along with the rest of the sugar. Dissolve cornstarch and gelatin in coconut milk.
Add the pineapple together with the coconut milk to the cream liquid and wait for it to cook for a couple of minutes. There should be a slightly creamy consistency.
Brush the small bowls with a little vegetable oil to prevent the panna cotta from sticking.
Let cool, then refrigerate for 3-4 hours or until firm. When ready, turn the bowls onto individual dessert plates. Decorate with maraschino cherries and voila.
If you want it to be a recipe for the whole family, you can make the virgin piña colada without adding liquor. And, if it's a matter of taste, instead of cherries, you can prepare pineapple chunks in syrup to decorate the panna cotta.
#Exotic #piña #colada #panna #cotta #recipe

Source