The discipline that studies the functioning of the brain during the teaching-learning process is neuroeducation, which is capable of analyze the development of the human brain and its reaction to stimuli, which are subsequently transformed into knowledge. For the neuroeducation process to work in the best possible way, experts on the subject affirm that emotion and motivation are key elements.
Neurodidactics is also defined as neuroeducation, which in turn can be defined as a discipline between neurology and educational sciences, and, with it, educational psychology has a fundamental role. In short, this is a scientific development project that seeks to unify the knowledge we have about how the brain works with current educational processes.
With this it is known that neuroeducation is a very young field and both educators and neuroscientists have been collaborating together. This field combines specialties such as neuroscience, psychology, cognitive science and education, in order to improve current teaching methods and school programs. However, it can be said that neuroeducation is a learning dynamic based on neuroscience. The purpose of neuroeducation is to apply everything that is known about how the brain learns and stimulates brain development during the school environment.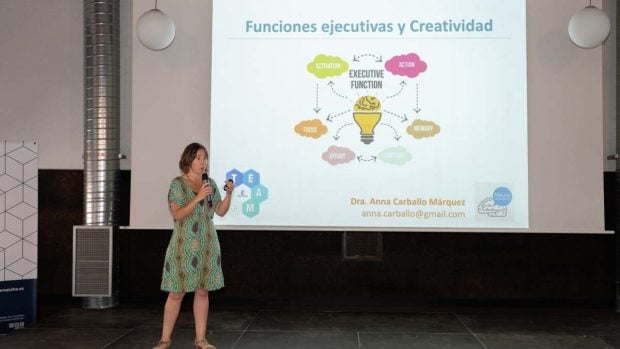 Neuroeducation factors
As mentioned above, in neuroeducation all the knowledge that has been collected from the cognitive sciences and neuroscience for the last 25 years. Here are the most important recent findings:
Brain plasticity and neurogenesis
One of the most important discoveries in neuroscience is brain plasticity. It has been revealed that the brain has a great capacity for adaptation and is also capable of constantly creating new neurons and connections between them. But, this can only be possible if adequate stimulation is provided.
mirror neurons
It is known as mirror neurons to a group of brain cells that are activated both when we perform an action like when we watch someone perform it. Surprisingly, this doesn't just happen with actions, it also happens with emotional expressions.
emotions and learning
With what was explained above, it can be summarized that emotions interact with cognitive processesthat is why they are an important part of neuroeducation.
Dyslexia and learning disorders
Offering the best tools for learning is ideal for children overcome any difficulties they may have.
neuroeducation for parents
The pillars for the development of children are the parents, which is why in the following list we will give some tips to be able to work better with children from home:
Boost their learning by cultivating their self-esteem Don't stop their creativity Help them apply knowledge to reality Make sure they get plenty of rest to learn better Physical activity boosts their learning
#neuroeducation

Source