The hall is one of the most important parts of the house, an area where you will welcome visitors into your home and which will also be the first thing you see when you arrive, and the last thing before leaving, so it should be a area that transmits positivity and good vibrations. Today we show you the nordic mirror from Lidl that is sweeping sales and that can become the absolute protagonist of your hall… it will give it an incredible decorative touch!
Although it is an establishment specialized in food, the truth is that in Lidl you can find many items from other sections, especially household items, including decorative items that you can really get a lot out of and that have all the potential to gain a lot of prominence in different corners of the home
The Nordic Lidl mirror that will make you fall in love
Its about Mirror, a Nordic-style mirror that is being a success in sales in the German supermarket thanks mainly to its aesthetics, and it is that it will fit perfectly in practically any environment, ideal both for the hall and for the living room, the living room, the bedroom… it will even look good in a hallway or in the bathroom, it is so versatile that it will look spectacular wherever you put it. It currently has a price of only €14.99, a bargain that is well worth investing in.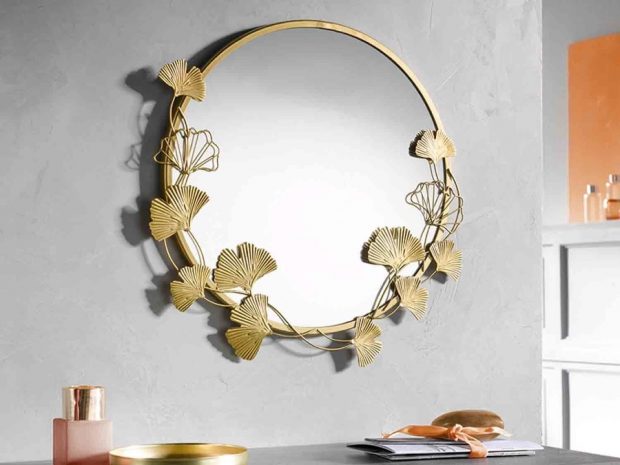 This beautiful Nordic mirror from Lidl has a very decorative metal frame, with a gold toned corsage design, and has high quality glass. Ideal for hanging on the wall, it is advisable to use the most suitable anchors according to the type of wall on which you want to hang it, always looking for the most effective and resistant ones to avoid accidental falls.
It measures 385 cm long, 36.5 cm wide and 1.8 cm deep, with a weight of 990 g. Regarding the materials used for its manufacture, the frame is made of metal, the mirror is glass and it has cardboard as a protector on the back. Even though can be adapted to different decorative stylesWithout a doubt, it is perfect for minimalist or Nordic-style rooms, since its design fits perfectly into it.
If you are looking for a medium-sized mirror that contributes a lot on a decorative level, there is no doubt that this Nordic mirror from Lidl can become one of your great allies.