This recipe from Colombian ajiaco has chicken and is delicious, we just need to achieve a fusion of flavors and an elaboration that is capable of giving us the best. We will use a special raw material. Chicken is a highly recommended white meat, with a good amount of protein and little fat. Corn on the cob and peas will finish giving this dish the finish we are looking for. Travel through the flavors without leaving home, the result is truly surprising. Dare to try the authentic Colombian ajiaco, it is addicting and easy to prepare.
Ingredients:
8 cups of water 4 medium chicken breasts 1 cup of dried guascas 4 potatoes 1 medium onion, chopped 2 cloves of garlic, minced 4 large ears of corn 1 cup of chicken broth ½ cup of peas Salt
How to prepare Colombian ajiaco
This recipe is much easier to prepare From what it seems, the most complicated part will be finding all the ingredients. Are ingredients that we may never have cooked with or simply they are not the typical ones, but they are worth trying.
We get down to business with a big pot, we add the water, the chicken and half of the guascas. Let cook approximately 40 minutes. It will be the base of a most natural chicken broth that we will promote later, in addition, it will help us to have the main raw material, the chicken, ready. When the chicken is cooked We remove it from the pot. We place it on a separate plate cut into pieces and on aluminum foil to keep it warm.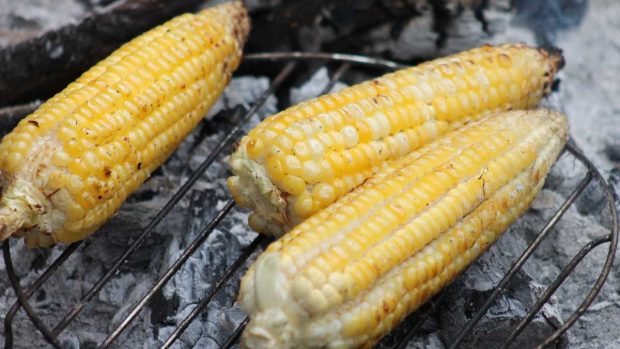 We will use the cooking broth to cook the potatoes. We peel and cut them, place them at the same time as the onion and garlic.
They will be cooking for about two hours, the potato must be undone in this mixture of impressive flavors so that it gives us all the flavor. Once we have the ready broth and dissolved potato in it we can put a little more concentrated broth.
Add the chicken and corn cobs.also the green peas to taste that will give it the color that this dish needs.
We will only have to salt to taste and leave cook one more hour. We will have ready a kind of soup of the most forceful.
We finish the dish by putting half of the guascas that we cook 5 more minutes until they are ready.


Source