The Montoro company, with more than half a century of history, leaves leadership to Candy Montoro, daughter of the founder, Blas Montoro. The company, one of the 'top' in the trade fair sector and in the organization of different tailor-made events for each brand, it takes a turn with its clear commitment to technology to create exclusive environments tailored to each client.
It is specialized in the development, design, execution, coordination, management and direction of stands, events and super events, congresses, showrooms and exhibitions, design and interior design.
Now, the witness' of this great company founded on experience, rigor and success, passes to the second generation", declares its founder, who also indicates that his leadership "translates into a cutting-edge approach to traditional pillars."
In fact, their commitment to technology sets them apart. "We are turning to it, really, we are up to date on any new developments that arise in our sector", explained the founder.
The surge after the pandemic
The new appointment comes after hard times of pandemic that, as stated by the Global Association of the Fair Industry (UFI) y the Association of Spanish Fairs (AFE), has caused losses to all activities related to the sector that have amounted to 200,000 million euros, which has been a severe setback. Despite this, now they stand out with more force than ever and have taken a renewed impulse and are vital to reactivate the economy.
"These have been very difficult times for many companies, some have even had to close. Our foresight and anticipation has allowed us to continue, maintain the workforce and innovate", says Candy Montoro
Other obstacles faced by the sector are the "lack of qualified labor and the costs of raw material which have increased by 60%. But we have remained strong and we have a great team of about 50 people", he emphasizes.
His best guarantees, he insists, are "our staff, with more than 40 years of experience, solidity and a great knowledge in construction and communication: architecture, materials, shapes, trends, audiovisuals, lighting, all at the service of promotion and development".
Its presence extends throughout the national territory and "in the main international fairs, especially in Europe", he adds. And he anticipates that they are already working on the following fairs that 'return' this "next September, such as furniture or bathrooms.
"The main sectors or most important markets in our company are: Automotive, ceramics, agri-food, floral and ornamental, textile, furniture, lighting, technological, construction and environmental", he highlights.
Most relevant fairs for the company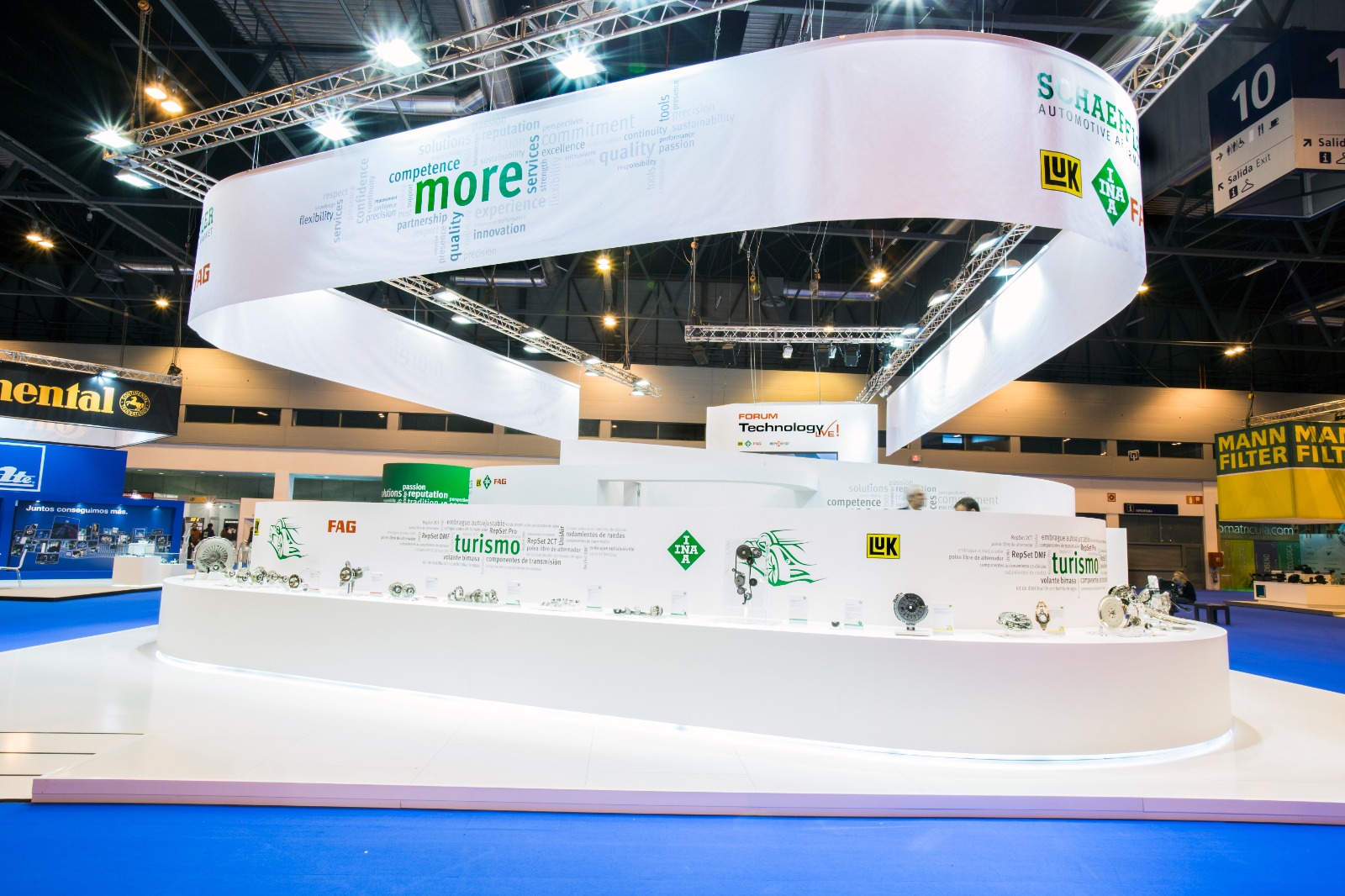 National: Cevisama, Hábitat, Fimma-Maderalia, Fruit Attraction, Air conditioning, Motortec, Alimentaria, Ferroforma, Sici, Eurobrico, Veteco, Iberflora,
· International: Autopromotec, Cersaie, Heimtextil, Batimat, Light & Building, Coverings, Equip-Auto, Maison & Object, Decosit, Fruit Logistica, ISH.
Among its added values ​​are:
– Facilities: Technical design studio, carpentry workshop, locksmith workshop, electricity workshop, labeling and graphics workshop, materials warehouse, own vehicle fleet.
– Exclusive mounting systems and profiles. MC-10 Aluminum Profile.
– Company with maximum Civil Liability coverage.
#Candy #Montoro #revolutionizes #fair #sector #commitment #technology

Source