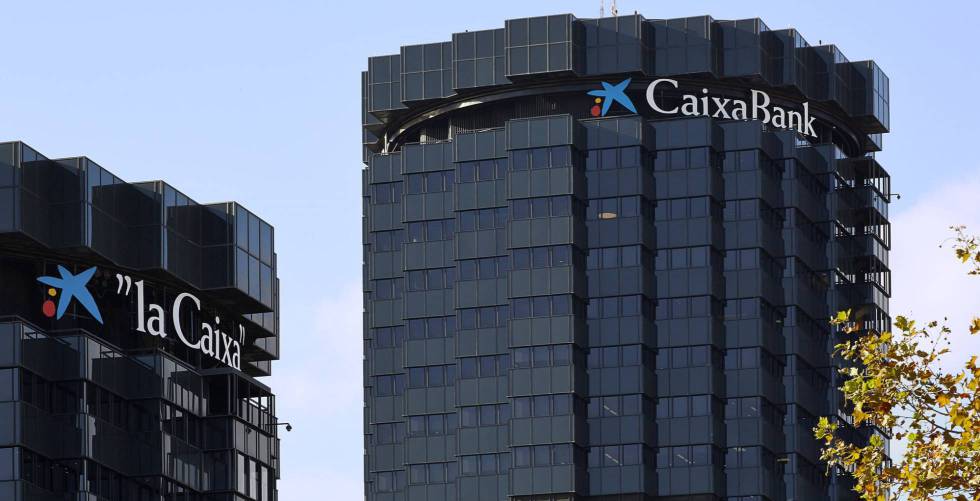 CaixaBank has closed the first half with a result of 1,573 million, compared to the 4,181 million obtained in the same period of 2021 (62.4% drop), when the figures were impacted by the extraordinary impacts associated with the merger with Bankia . Without taking this effect into account, the benefit increases 17.1% in relation to the comparable proforma result of 1,343 million euros in the first half of 2021.
And it is that, despite this effect,The entity raised all the indicators of the typical banking business to double digits. Thus, the gross margin grew by 15.8% to 5,655 million. It was supported by a higher interest margin (+11.6%), reinforced by the increases in the Euribor since the beginning of the year, and by net commissions, which increased by 21.6% in the semester to 1,994 million.
In commercial activity, the entity highlights the production of insurance, supported by the MyBox product offering, with year-on-year growth of 25% in life-risk insurance premiums and 44% in non-life policies. Also, the new mortgage production (+58%), which has reached 5,928 million euros, with a record last quarter that has reached a volume of 3,806 million. The new production of consumer finance increased by 21%, to 5,142 million, and the new production of credit to companies and corporate banking grew by 57%.
Secondly, recurring expenses decreased by 5.6% for the synergies of the merger with Bankia. Similarly, loan-loss provisions fell by 16.8%. This made it possible to improve the efficiency rate by 18.1 percentage points to 57.6%, close to the 50% at which experts consider that a bank begins to be efficient.
Talking about delinquency, was lowered by 0.4 percentage points to 3.2%, below the sector average and one of the lowest data among comparable banks. This is the lowest level registered by the entity since 2008. In addition, the coverage of delinquent loans rose to 65%. Doubtful balances decreased by 1,209 million so far this year to 12,424 million euros. With all this, the cost of risk for the last 12 months has stood at 0.23%.
Refering to solvency, the CET1 ratio is 12.4%, which represents a fall after the extraordinary impact of the share repurchase program, 83 basis points, corresponding to the total deduction of the maximum authorized amount of 1,800 million. This figure is in line with the entity's objective of placing this ratio above 12%.
#CaixaBank #earns #million #June #due #lack #extraordinary #items #merger

Source