The cachopo is one of the jewels of our gastronomy that we can prepare without so many fats in the air fryer. One of the problems of the most Spanish tapas, such as bravas or fried fish, is this way of cooking in fritters. An error that adds fat to our diet that we have solved thanks to the air fryer. Beyond tapas, there are a number of traditional recipes that we can and should also cook in the air fryer. We will save a few extra calories, which is essential especially in summer. Enjoy a good cachopo with a glass of wine thanks to this recipe in an air fryer, the result is spectacular.
Ingredients:
2 veal fillets Ham and cheese slices Salt Garlic powder Pepper Thyme Flour 2 eggs Corn cereals or breadcrumbs
How to prepare a cachopo in an air fryer
Is cachopo recipe is much lighter than the original, although it has the same ingredients, the air fryer ensures less fat.
A good cachopo is based on a rebozado de lujo. We can choose to crush in a mortar or grind some cornflakes cereals with the grinder. The most conservative option is bread crumbs. We will have a batter of those of a lifetime. This will be the first decision we will make.
The beef fillet is the great protagonist of this incredible recipe that will be ready at high speed. To this beef fillet base we add the slices of ham and cheese. The quality of these basic products will be what makes the difference.
We must always opt for a local product that gives us the quality we need to create an exceptional dish.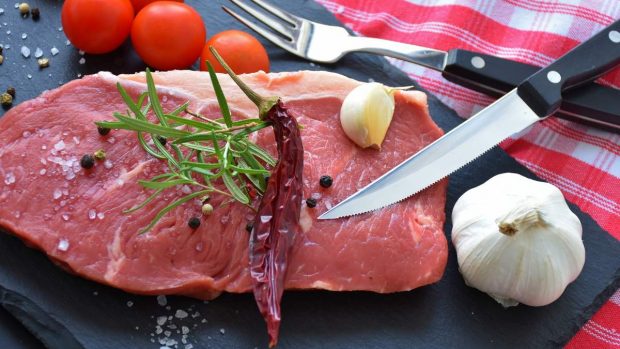 Place another beef fillet on top. In this way we close it and we will have a kind of sandwich filled with the meat instead of the bread.
We paint these fillets with olive oil. We add the personal touch, season to taste and we can add a touch of garlic powder and thyme to taste. We passed the fillets through flour and egg, then we batter it well with chopped cereals or breadcrumbs to get a perfect batter. We paint with oil or use a spray. We will have the cachopos ready that we place in the air fryer.
We can program it at 180º for about 12 minutes, we check that our cachopo is ready in an air fryer. Dare with a simple recipe and test your air fryergreat results can be achieved with little effort.
#Cachopo #air #fryer #traditional #recipe

Source