BS-Battery quality
The new generation of SLA type batteries by BS Battery, was made exclusively for the greater convenience of the user.
BS Battery SLA are made without the use of acids and charged at the factory, winning in ease of use and practicality, since all you have to do is to remove the old, damaged battery from your motorcycle and install the "fresh", charged and tested battery SLA her BS Battery.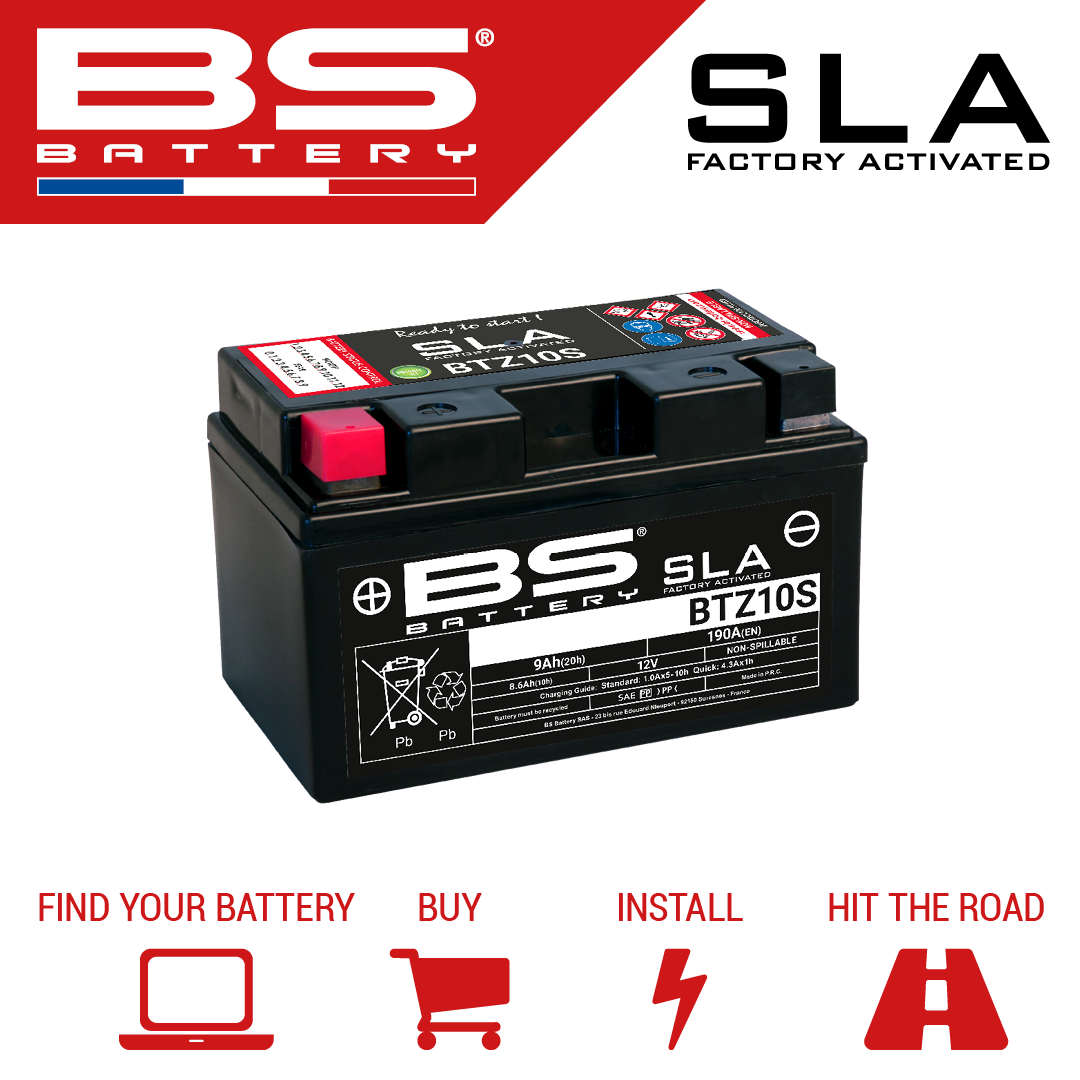 Specifications:
TÜV certification

Ready to use, no charging required

Without the use of acids

Maintenance Free (MF)

Increased strength

Long life span

Great anti-vibration resistance

Placement with multiple different positions
Important update: The pre-charged batteries SLA of BS BATTERY come with a one (1) year warranty.
For more information contact:
Phone 1: 210-34.13.733 Fax: 210-3462747
Phone 2: 210-92.22.776 Fax:210-924.4254
Site: www.bike alert.gr E–mail: info@bike alert.gr