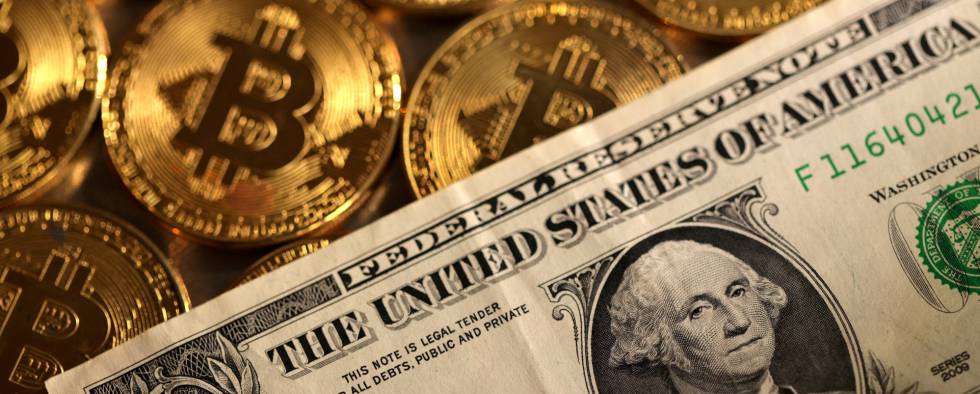 Bitcoin falls below $20,000 again for the first time since mid-July. The cryptocurrency is being affected, like other risky financial assets, by the harsh message sent by the central bankers, who point to sharp rises in interest rates to clamp down on inflation.
The first and most popular cryptocurrency falls 2.3% to $19,527. This is the fifth consecutive day of declines. Equities also tumbled in Asia and Europe, along with US futures.
"Money is flowing out of risk assets. Cryptocurrencies followed the sharp adjustment of the US stock market" after the statements of the president of the Federal Reserve, Jerome Powell, points out Cici Lu, executive director of the consultancy Venn Link Partners, to questions from Bloomberg. "Markets didn't like what she said and Bitcoin is moving like traditional assets again."
Numerous strategists have pointed to $20,000 as a key point for Bitcoin, although support levels could be lower as well. Katie Stockton of Fairlead Strategies sees long-term support in the $18,300-$19,500 area. Fundstrat Strategist Mark Newton
has pinpointed some key areas in the $19,000 range, with a "true zone of importance" around $17,500, near the June lows."
"If bitcoin doesn't hold $20,000, then $17,600 support enters to where it dipped in June," Antoni Trenchev, co-founder and managing partner of Nexo, said in a note on Sunday.
Etherum, the second most popular cryptocurrency, has also been down for days. In seven sessions it has lost 7% of its value. And BNB, from Binance, 7.3%.
The defenders of cryptocurrencies as an investment argued that this type of digital asset would allow it to be decorrelated from the evolution of other risk assets. However, since the stock market crashes began in November 2021, bitcoin and the rest of the crypto assets have plummeted in perfect coordination with the stock market.
#Bitcoin #drops #approaches #June #lows

Source