If you want to wear new shoes this fallyou can not miss some good sneakers And if, in addition to quality, you are looking for a model that is beautiful and that attracts all eyes, nothing like getting one of the novelties of one of the "low cost" stores that is essential when it comes to trends. Meet below, Bershka sneakers that could perfectly be Adidas: a model that is unique!
The sneakers of the season are at Bershka
If the Inditex signature is distinguished by something, Bershka it is for always having the youth fashion of the moment, but it also has a footwear section where you can find the latest in shoes and especially in sports shoes to use far beyond sports. Sneakers like his new model of panels that many of their clients are comparing with some Adidas models like the Astir albeit at a much cheaper price.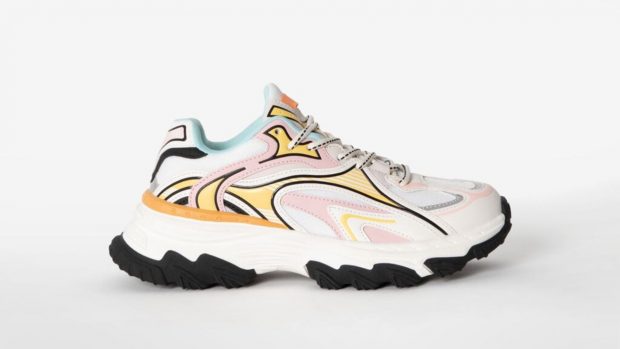 Las Bershka multi-piece sneakers are an ideal sports shoe for you to carry it in your day to day. The model has a fabric that is made up of a 86% polyurethane and 14% polyester Next to the template Starfit, which is a type of template flexible and polyurethane foamwhich offers greater comfort.
The design is of a white base color to which several colored panels or pieces are added. superimposed, with a technical style and, with stitching and metallic pieces to make them stand out much more. In addition, it also combines the grid. The model also has a "track" type sole as marked by the latest trends that is made with thermoplastic rubber.
Thanks to this current and striking design, Bershka's "coolest" sneakers They can be combined, for example, with jeans or with cargo pants. that are currently sweeping or if you prefer, you can also wear them with a short dress or a denim-style midi skirt, for example.
Some sneakers that you will surely take advantage of throughout the new autumn season and that you already have available in all Bershka stores as well as in their online store. Its price is 45.99 euros and you will find them in a size that goes from number 35 to 41 so if you like them, do not let them escape, since they are having such a success that they will surely be sold out soon.