Automatic driver's license regulation for automatic motorcycles and e-motorcycles unattractive for testing

April 1, 2021 brought the new driver's license extension with the key number B197. Here the antique automatic driver's license is dusted off. Motorcycles were probably forgotten, the regulation from 1986 still applies here. Welcome to the future.
In addition to a new practical driving test, the regulation of the automatic driving license will also change in 2021. So far it was like this: Anyone who was trained and tested with an automatic car only got a driver's license for such vehicles. If you wanted to shift gears manually, you had to do an extra test. From 2021, a certificate from the driving instructor will suffice, stating that the examinee has been trained and is able to play with the clutch. This is where the crux lies: It's not at all about the type of transmission, but about the type of traction between the engine and transmission, whether this is manual or automatic. So far so good.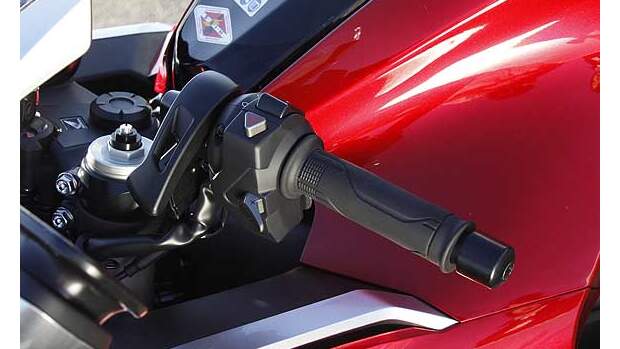 Honda
Anyone who takes the driving school on a motorcycle without a clutch lever and is tested on it may only drive ones without a manual clutch.
And the motorcycle? Unfortunately, the B197 only applies to class B, i.e. cars. Motorcycles are exempt from this. So if you are tested on a motorcycle that does not have a clutch lever, you are not allowed to ride a motorcycle with a manual clutch or you have to prove it in another test. This also includes motorcycles or maxi scooters with a dual-clutch transmission such as Honda's DCT transmission, because here too the traction is automatically controlled when starting and stopping.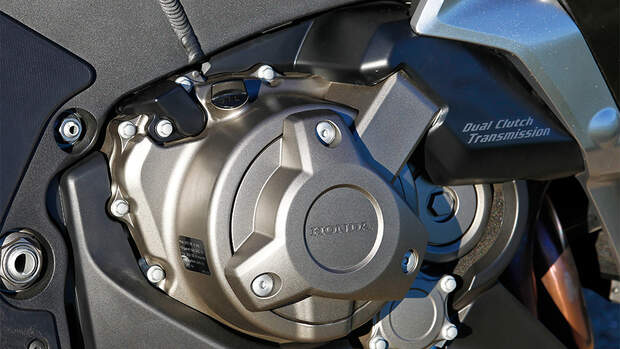 fact/Joachim Schahl
In the case of automatic control, it is not at all about how the power transmission works, but how the power connection from the engine to the drive takes place: manual clutch or automatic?
Driving schools can hardly use e-motorcycles
Some may scratch and shake their heads at the same thing, because here and now we are only talking about a homeopathic dose of e-motorcycles, which usually come without a manual transmission and without a clutch lever. But as the range of electrically powered motorcycles increases, so does the number of driving schools that would like to take advantage of the concept. Because if powered two-wheelers are to be the future, we have to ask ourselves the question: if not in a driving school, where can young people, future motorcyclists and buyers be introduced to a new technology and also be convinced by it?
Jochen Klima, Chairman of the Baden-Württemberg Driving Instructors Association: "It's a bit like the chicken and the egg. What came first? The learner driver's interest in an electric motorcycle or the electric motorcycle in the driving school? Unfortunately, the current regulation forces driving schools to do so to decide against an electric motorcycle. And e-models with a manual clutch are rare, expensive and also far too powerful in terms of performance for the current regulations of the A1 or A2. Since B197 does not include the motorcycle sector, the regulation increases the incentive not to train and test on an e-machine."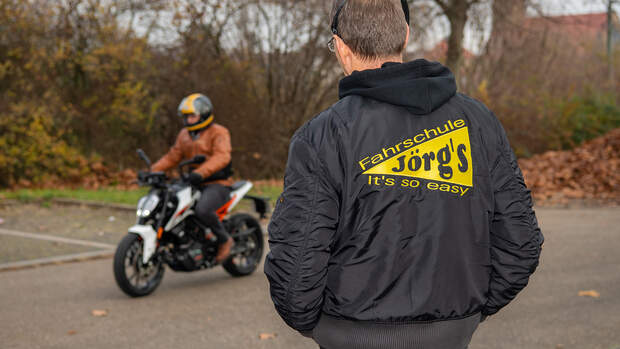 Tyson Jopson
In the case of automatic control, it is not at all about how the power transmission works, but how the power connection from the engine to the drive takes place: manual clutch or automatic?
Electric training bikes have to be heavy
Another obstacle that formally prevents the use of electric motorcycles is probably due to incorrect wording in the EU driving license directive. There, a power-to-weight ratio of at least 0.08 kW/kg is required for driving license classes A1 and B196, i.e. the colloquial 125 class, when using an electric motorcycle. So it must be difficult.
If the 11 kilowatts of continuous power were fully utilized, the weight would have to be 185 kilos. Compared to a 125 combustion engine, it's a good 50 kilos more and can only be done with enormous purchase prices. A suitable example would be a Zero S with its A1-compliant 11 kilowatts of continuous power for at least 15,000 euros. But with direct drive, i.e. the candidate would only get an automatic driver's license. However, e-motorcycles that are comparable in price to conventional 125s are far too light to achieve the required power-to-weight ratio, so they are also not suitable for training and testing.
Fun fact: The Zero even has a maximum output of 40 kilowatts, i.e. 59 hp and delivers a whopping 109 Nm of torque to the belt. That can be more than many seasoned motorcyclists have moved in terms of motor power in their lifetime and people with a 125 license or B196 owners are allowed to drive legally.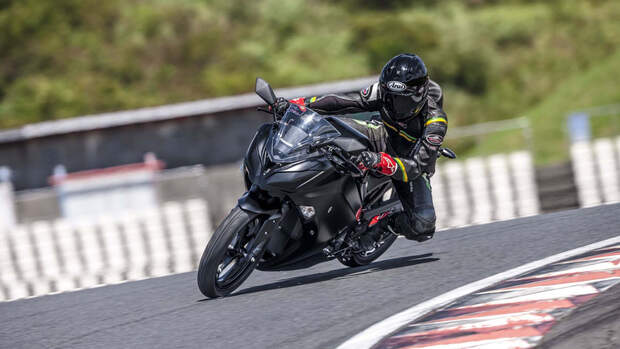 Kawasaki.
Search image: clutch lever? foot shifter? electric motor? everything there There are electric motorcycles with a manual gearbox and hand clutch. But they are either still studies or foreseeably so powerful that they are out of the question for novice drivers anyway.
An application by the driving instructor associations to the Federal Ministry of Transport and Infrastructure to initiate a change here was rejected because this directive comes directly from the EU. And in terms of the B197 regulation with the clutch, there would currently be little will to change again.
By the way: Automatic gearshifts that enable clutchless gearshifting while driving are not covered by this regulation, since the clutch must still be disengaged manually to start and stop.
opinion poll
If so, then only a powerful electric motorcycle.
I can imagine an electric scooter for commuting and city traffic.
A small, manoeuvrable electric moped is definitely fun.
read more
Conclusion
A new regulation excludes motorcycles, another allows novice drivers with a 125 license to drive motorcycles that accelerate to 100 km/h in less than five seconds and are fast at up to 140 km/h. Neither makes sense and the next generation will not be electrically mobile on two wheels.
have a say? Try it yourself. Book a non-binding test drive with a Zero.
#Automatic #drivers #license #regulation #motorcycles #Automatic #electric #motorcycles #unattractive #testing

Source