Alejandro Nieto has stated that the departure of his partnerTanya Medina, of Survivors 2022 benefited his contest. The already finalist of this edition of reality has been clear on the 'bridge of emotions' while remembering one of the happiest moments he has had in Survivors.
The Survivors 2022 final is just around the corner and Alejandro Nieto could be crowned the winner of this edition this coming Thursday. While this grand finale, which will be presented by Jorge Javier Vázquez, is expected, the reality show's contestants have dedicated themselves to making a review of his first days in the Honduran islands.
Tania Medina's boyfriend has been clear about the futurenot too far away, waiting for you off the island. Within his plans is Tania Medina, despite his last statement about her, which has left more than one speechless.
Alejandro reviews his contest. What did you like the most about his contest? I read you! 🤓

🌴 #SVÚltimaHora 🔵 https://t.co/0FBgMJbayp pic.twitter.com/ucDBM4rLRQ

— Survivors (@Survivors) July 25, 2022
The show has decided to take each reality show finalist to the places where which these were happiest during the contest. Alejandro Nieto has not doubted it for a second: Playa Paraíso is his destination.
«I want to leave here my distrust and my jealousy. Since Tania left and she told me that she loved me and that she should fight, I have been much calmer. I think it would have hurt me much more if Tania had stayed in the contest because we had a lot of problems»has confessed on the beach where he was so happy with the former survivor.
«I have had a bad time and I have a little insecurities. I have come to Playa Paraíso because I was very happy with Tania. Sleeping with her, hugging her… I will remember it for the story of my life»Alejandro has concluded by making public the love he feels towards his partner, despite the adversities.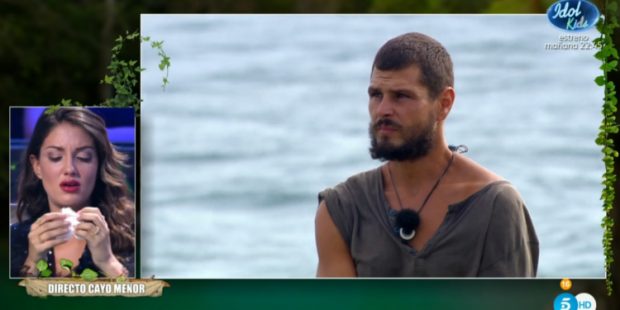 These words have made Tania Medina emotional. The relationship between the influencer and the finalist of Survivors 2022 always has suffered ups and downs. Their relationship was already undermined in another of the realities in which both competed and Alejandro continues to suffer the ravages of Tania's betrayalfor which she has already apologized many times.
"There comes a time when you can't prove any more. He has to see if he wants to be with me or not. For my part, I do want to work on our relationship and improve. We cannot fool ourselves: we have problems"Tania has declared from the set where she has witnessed the 'bridge of emotions' that her boy has passed through.
"But I think we've both always been clear that we wanted to be with each other and we can only do that if he trusts me."has sentenced the influencer unleashing her love for Alejandro.