Accessories are very important in our day to day, both at home and at work, in the car, etc. Today we show you a Aldi car accessory It's going to come in handy and you'll get a lot out of it, so much so that you won't know how you've been able to live all this time without this marvel… it's sweeping sales!
Aldi is one of the most successful supermarkets in our country, a German chain that is growing unstoppably in Spain thanks to its wide variety of products and the low prices it offers on all of them. Currently in full expansion plan, it already exceeds the figure of 350 establishments in Spain, and a few more that are in the process of opening soon.
The Aldi hands-free car adapter you'll want to have now
This amazing device offered by Aldi is perfect for connect the mobile in cars that do not have any USB port or Bluetooth connection, especially the oldest ones, since the most modern ones do have these types of connections. It is a Bluetooth handsfree manufactured by the Auto XS brand that is priced at only €14.99 in the German supermarket.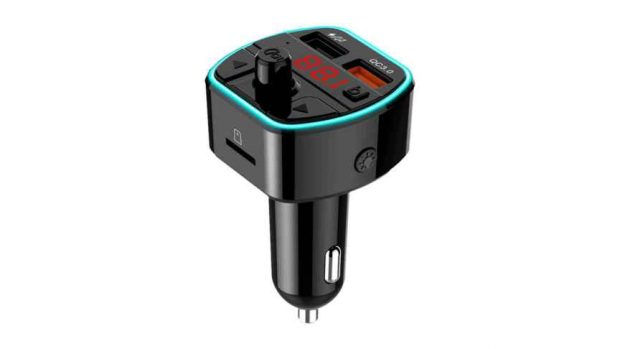 This Aldi hands-free for the car connects to speakers via FM radio, on any frequency that is not used in the area, thus acting as a bridge to reproduce the sound from different sources, such as a flash drive or mobile phone, for example. You can connect the mobile to the connector via Bluetooth, so it will stay connected to the car, or do it via a USB memory or a microSD card, since it also has space for these.
It also has the fast charge function, so you can recharge the battery of your mobile or any other device easily in one of its USB ports, ideal if you leave home and realize that the mobile is running low on battery. The handsfree is easily plugged into the car cigarette lighter that is in all vehicles, and has integrated lighting, the color of which you can change with the side button.
if you want a versatile and multifunctional accessory to make the most of it in your vehicle, without a doubt this Aldi handsfree for the car is one of your best options, since you can connect practically everything in many ways… you won't be able to live without it! And for the price it has, the purchase will pay off quickly.