The AGV Tourmodular is a flip-up helmet with an integrated communication system. Certified according to ECE 22.06, it corresponds to the new helmet standard.
The AGV Tourmodular flip-up helmet is homologated according to the new standard ECE 22.06 P/J, i.e. twice: "P" stands for "protective", i.e. for the homologation for full-face helmets, "J" stands for "jet", i.e. the jet helmet homologation. Flip-up helmets without a jet helmet homologation are not designed to be ridden open-faced. Modular helmets that are tested according to the new helmet standard will in future be tested with both the closed and the open chin guard as standard.
Thanks to its fiberglass, aramid and carbon structure, the AGV Tourmodular should not only be robust, but also light. AGV does not state how much it weighs. The predecessor weighed around 1,620 grams, which is absolutely "normal" for a flip-up helmet.
AGV Tourmodular lockable visor
If you like to leave the visor open a little for better ventilation, you can even lock the visor on the AGV Tourmodular. There are three large openings at the front for conventional ventilation. AGV specifies 2,253 square millimeters of ventilation area, which – according to AGV – should be "much, much more" than "any other modular helmet". We will share our experience with you here as soon as we have had the opportunity to test the Tourmodular.
Offers

AGV Tourmodular 120 MaxVision Pinlockscheibe, transparent

Delivery time: 5 – 7 days
€39.95 plus €3.99 shipping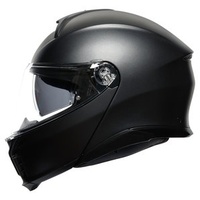 AGV Tourmodular flip-up helmet black S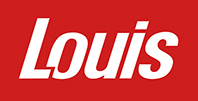 Delivery time: 1-3 days
€499.95 incl. shipping

AGV motorcycle helmet AGV flip-up helmet TOURMODULAR LUNA GRAY MATT ECE2206 (Pinlock 100% Max Vision® 120 included, integrated, scratch-resistant sun visor) M (57-58cm)

Delivery time: available – in 2-3 working days with you
€512.96 plus €5.90 shipping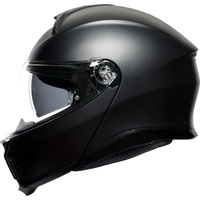 AGV Tourmodular, Klapphelm – Matt Schwarz – XL

delivery time: Available for immediate delivery
€550.00 including shipping
Flip-up helmet with communication system
AGV uses Cardo's DMC technology for communication. With the AGV Insyde by Cardo, up to 15 systems can be connected to the Tourmodular flip-up helmet within a radius of up to six kilometers.
sizes and colors
Three outer shells are available for sizes XS to XXL. The color palette offers four single-color designs and five multicolored, but still rather subtle decors. Cost for the AGV Tourmodular: 569.95 euros for single-color decors and 599.95 euros for multi-colored ones. AGV Tourmodular flip-up helmet in our partner shop*
Conclusion
Even if that can be understood on the AGV side, the Tourmodular does not come with the communication system. But with generous ventilation openings and a large field of vision.
*These links lead to providers from whom MOTORRAD receives a commission.
#AGV #Tourmodular #homologation #flipup #helmet #communication #system

Source