Large companies tend to expand their activity internationally due to various reasons, among them, for example, we could highlight diversification. A key point in any company, since it often becomes a way of decentralizing risks, gaining prestige throughout the world and, furthermore, having a positive impact on those local societies in which it operates. In this sense, The ACS Group stands out for its extensive international presence in all countriesespecially in markets of North America (59%), Asia-Pacific (22%), Spain (11%), Europe (7%) and South America (1%).
And it is that ACSthe company led by Florentino Pérez, has not stopped growing and winning contracts worldwide in recent decades, working with subsidiaries that are leaders, among other things, in the construction sector and other specialized subsidiaries that operate in each of the aforementioned markets.
One of ACS' main areas of activity is construction through Dredgings and HOCHTIEF. Both oriented to the realization of all kinds of projects of Civil works as, for example, the construction of highways, as well as railway or airport works; as well as building which includes the construction of residences or social facilities, among others, and infrastructure services for the transport, railway, water, energy or communications sectors.
By geographic regionsACS highlights its activity in developed markets where, in addition, it highlights geopolitical, macroeconomic and legal security. Ingredients that, without a doubt, allow companies like ACS to firmly establish themselves in markets as important as North America, Asia Pacific and Europe. Markets, in short, with growth potential and that offer a stable framework in operational, financial and legal terms.
The power of North America
The USA and Canada represent 63% of the sales of ACS's Construction activity. There, the company develops its activity through HOCHTIEF, Turner, market leader in Construction Management, and Flatiron, dedicated to civil works. For their part, the American subsidiaries of Dragados (Dragados USA and Dragados Canada) are focused on the execution of civil works projects.
Las North American saleswhich like the rest of the world have been marked by the pandemic, have been 16,391 million euros in 2021. While the portfolio at the end of the same year shows a good evolution and stands at 32,996 million euros.
Some figures that make the construction area one of the most promising in the company, as it is also prepared to provide a solution to the increased demand for infrastructure development in this market. We must take into account, for example, factors such as the infrastructure investment plan announced by the US Government. A project that, without a doubt, favors ACS's prospects in the market where, in addition, it is one of the leading companies and where it has a long history.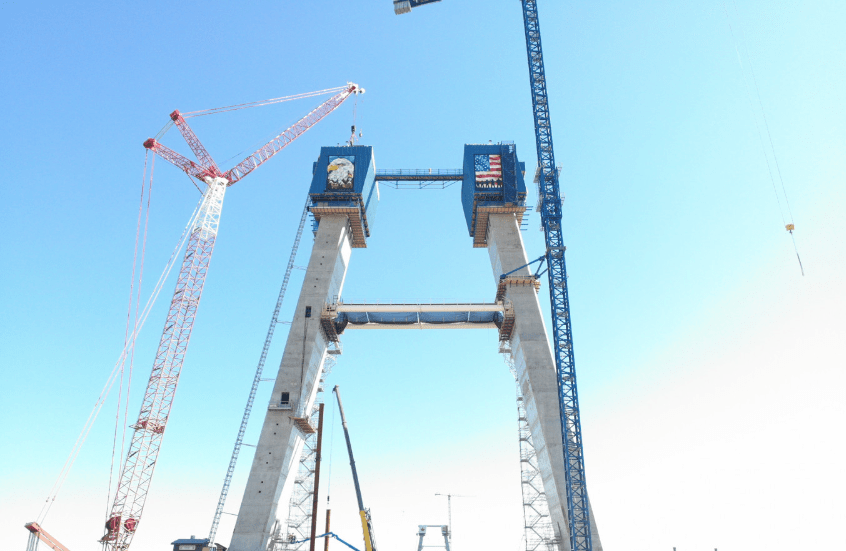 The great weight of the Western Sydney region
In Asia Pacific, ACS operates mainly through CIMIC, a subsidiary of HOCHTIEF, which represents almost 24% of the turnover of the construction activity. Sales in 2021 amounted to 6,155 million euros and the portfolio stood at 21,277 million euros at the end of the year due to the recovery of activity after the health crisis.
With respect to CIMIC, which operates through subsidiaries such as Thiess or Leighton Asia, the company has pointed out in recent days the importance of the Western Sydney region for its activity. It highlighted, among other aspects, principles such as innovation or commitment to sustainabilitysomething that the ACS Group carries as its flag worldwide.
And it is that CIMIC additionally owns 50% of Thiess and 32.8% in
the service company Ventia. Thiess is the subsidiary that lends
mining services developing and managing projects
miners in Australia, Asia and America. While CPB Contractors, which also operates through CIMIC and includes Leighton Asia y Broad Constructionis a leading international construction contractor undertaking projects spanning all key industry sectors such as highways, railways, tunnels, defence, construction and infrastructure.
In the case of Europe, ACS operates through Dragados and the HOCHTIEF division. Both carry out civil engineering and construction activities as well as building and are, above all, present in Germany (HOCHTIEF), Spain (Dragados), the United Kingdom and Poland.
The old continent in 2021 reached sales of 3,110 million euros, the backlog stood at 9,343 million euros thanks to the boost from both building and civil works awards. It is also expected that the figures will continue to consolidate in Europe due to the good prospects for investment from the European Funds, better known as the recovery funds.