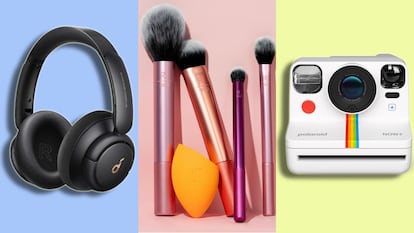 The editors of EL PAÍS Escaparate choose their star product for Black Friday 2023.
In the editorial staff of EL PAÍS Escaparate we are aware that, throughout the year, we must find a space to get hold of some of the products that we have been wanting to buy for a long time. And we can't find a better time than in the middle of Black Friday week. As we did not want to abuse an extensive wish list, ours is very short but gets to the point: each of the editors chooses their star product.
In short, a very interesting Amazon wish list: we have covered most of the categories that will conquer the pocket of an average user. In this selection we have also highlighted other online platforms where you can choose each of these discounted items: PcComponentes, El Corte Inglés or Druni. Don't let them escape you!
Anker Q30 long-range wireless headphones
My wish list includes this star product. By Daniel Muela.
The wired headphones with a headband design from the Sennheiser brand that I had at home said enough at the end of the summer. And, although the wait has been long, I am seduced by the idea of ​​purchasing wireless headphones on sale on Black Friday and at a reasonable price: around 60 euros. There are not many that offer a high quality-price ratio, although there is one that stands out on platforms like Amazon: the Anker Q30. I think it is the ideal candidate to get started in this product category before making the jump to a higher model. I would use it, above all, to enjoy my favorite music or long podcasts while teleworking or in moments of leisure when watching series or movies on your computer or mobile.
30% discount, save 24 euros. Matches its all-time low price on Amazon.
Front view of Anker wireless over-ear headphones.
Samsung S23 Ultra mobile with 256 GB capacity
My wish list includes this star product. By Luis Campo.
What I need in the short term is a smartphone that performs daily, not only in work tasks, but also in other tasks around the house; Among them, being able to talk to my family—they live in Colombia—without fear of running out of battery mid-conversation and, of course, being able to see them clearly when I make video calls. And I have been wanting to purchase a high-end Samsung model for some time, like the company's flagship: the Samsung S23 Ultra. I think it is a device that has very good qualities, with sufficient memory and a high-performance camera. Furthermore, I would like to try another brand different from the one I have had in the last five years, which have been two Xiaomi devices. They have done the trick for me, yes, but I think it is time to buy an all-terrain mobile.
32% discount, save 460 euros. Historical minimum price on Amazon.
Detailed view of the high-end Samsung S23 Ultra smartphone.
Polaroid Now+ Gen 2 Camera
My wish list includes this star product. By Beatriz Gámez.
Although I've been thinking about it for years, I think it's time to replace my old Polaroid camera. The reason? I bought it second hand and it has a parallax error. This makes it more uncomfortable to take quality photographs in some contexts, although it handles well in landscape format. On the other hand, it is difficult to find more modern cartridges (with filters or special backgrounds) as it is a machine that can only be used with a specific type of cartridge. If I had this latest model of Polaroid camera in my hands, I could take snapshots Very cool portraits and interiors, which I can't do now.
21% discount, save 30.99 euros. Historical minimum price on Amazon.
Polaroid Now+ Gen 2 camera front view.
Cat Tower and Play Center
My wish list includes this star product. By Nacho Meneses.
I have been enjoying the company of cats at home for more than 20 years and, in fact, I have just expanded the feline family with a third member. Problem? I must get a game center so that they can have fun and avoid doing it as much as possible with other furniture or sofas in the home. For this reason, I think that the Black Friday sales are a good opportunity to find the product I want. The one in the image is ideal for my needs: it has several compartments, including one to hide in, and up to three levels of games: something that fascinates them because they always want to climb to high places. Plus, it's a good way to stay active while they don't have me present.
20% discount, save 9.40 euros. Match historical minimum price on Amazon.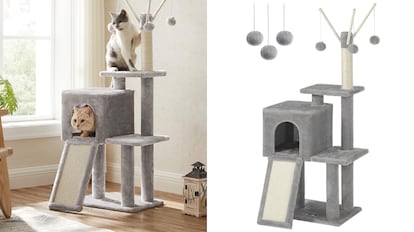 This cat play tower is sold in light gray and anthracite.
Remington ionic hair dryer
My wish list includes this star product. By Paula Pérez.
I can no longer delay this purchase (something that has been helped by the good weather since the beginning of autumn). However, the cold is already noticeable, especially on the way from my house to the subway, and it is not a pleasant feeling to have wet hair when going out in the morning. On this occasion, my priority is to purchase a hair dryer. The Remington brand but with a good quality-price ratio, and also with a built-in ionic function. It has been great for me to take advantage of the discounts on the occasion of the Black Friday celebration.
33% discount, save 10 euros. Match historical minimum price in 2023 on Amazon.
This ionic dryer is on my personal care wish list.
GEL-Contend 8 women's running shoes, by Asics
My wish list includes this star product. By María Sánchez.
I've been wanting to renew my running shoes for a while, so I'll take advantage of the Black Friday offers to get a running model like this one from Asics. It is a brand that I have been using for many years—ever since an athletics teacher recommended it to me—and it has always given me very good results, especially for its extraordinary cushioning and resistance. The Gel Contend 8 model meets these requirements, in addition to offering good foot support, and can be obtained in various colors and sizes.
30% discount, save 22.54 euros at El Corte Inglés.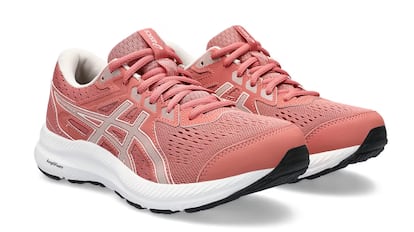 Detail view of the GEL-Contend 8 women's sports shoes, by Asics.
Complete set of makeup brushes, from Real Techniques
My wish list includes this star product. By Eva Armas.
It is one of the most famous brands of brushes on the market, they are sold in packs and, what is even better: it is sold with a very powerful discount this Black Friday week. The latter is what has seduced me the most since I have them on my radar. Even though I've been using them for a while, I can't get enough of them. They are so popular that they are already the best sellers in countries like the United Kingdom and on TikTok they are a phenomenon. For all these reasons, I think it is a basic that will get people talking this Christmas and I am looking forward to buying them again.
40% discount, save 9.25 euros.
This select 'pack' of makeup brushes includes five accessories.
Cosori 5.5 liter capacity air fryer
My wish list includes this star product. By Paula Sancho.
My family knows very well how many months I have been resisting this small appliance that has been a sales success in recent years. I keep seeing new recipes on social media that have made me consider the possibility, on the one hand, of cooking in a healthier way (I have small children at home) and, on the other hand, spending less on electricity by not using the oven. Furthermore, in EL PAÍS Showcase We have talked at length about air fryers and those from Cosori always stand out for their great quality. So, what better than Black Friday to get it with a significant discount?
22% discount, savings of 30.75 euros. All-time low price in 2023 on Amazon.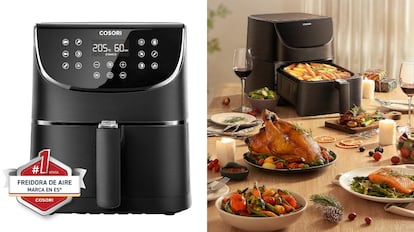 The basket of this Cosori oil-free fryer is non-stick.
Dyson V15 Cordless Stick Vacuum Cleaner
My wish list includes this star product. By Regina de Miguel.
Taking advantage of Black Friday, if I had to choose a product to buy on this date it would be a cordless stick vacuum cleaner. I have the classic vacuum cleaner with a bag that works connected to the power and although I am satisfied with the results it gives me, I admit that it takes up a lot of space and sometimes I miss greater freedom of movement when I use it. This Dyson V15 Detect seems like a the most successful option for its effectiveness, results and suction power. Furthermore, my colleague Laura Pajuelo had the opportunity to try it and she was delighted.
20% discount, save 162 euros at Dyson.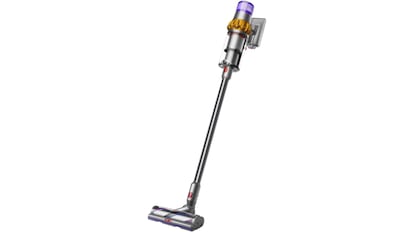 *All purchase prices included in this article are current as of November 21, 2023.
You can follow EL PAÍS ESCAPARATE on Facebook and Instagram, or subscribe to our Newsletter here.

#Escaparate #editors #buy #Black #Friday