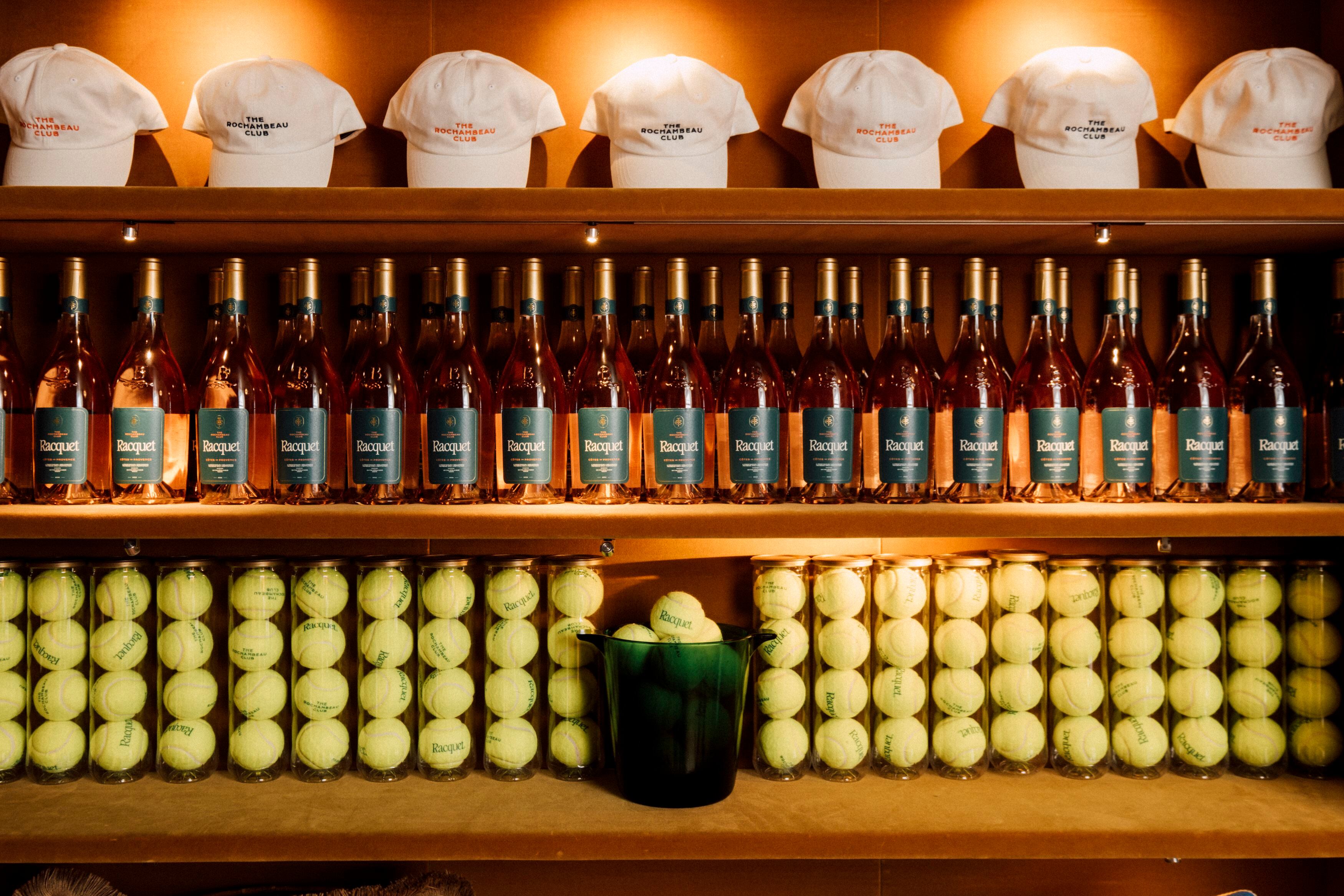 One can find endless details in the universe of The Rochambeau Club. The website seems designed by Wes Anderson himself: everything is defined to the millimeter in this fictional club. So much so that you can find a map of the place, read the menu of its exclusive restaurant, see which trainers are available for a class, the temperature right now on the track and any other detail typical of a society reserved only for the elite.
One wonders if its creators are tennis fans to have created such an aspirational club—false, yes, but it has thousands of followers and enthusiasts who want to be part of its treasured list of members. "Yes, we play a lot of paddle tennis and tennis, but the idea didn't come from there," says Joe Bullmore, creator, along with Chris Seddon, of The Rochambeau Club, laughing. "We liked the atmosphere, the clear aesthetic that one finds in an exclusive sports club… With the elements well placed it is easy for people to think of what we are referring to. When we refined these ingredients we saw that they fit together perfectly. We had Ralph Lauren catalogs from the nineties in our heads, the preppy style… So if you want to go preppy (the preppy aesthetic par excellence championed by students from Ivy League universities), why not take it to the end ?"
If all this is what it is not, what the hell is The Rochambeau Club then? Bullmore clarifies: "Chris and I have known each other for a long time and we have always had the dream of having our own rosé wine. Being two English guys, it is true that we do not have any origin or family ties with rosé, so that could be a problem, but we are big fans. Therefore, we believed that the best thing was to create a good story, as fun and detailed as possible for our rosé." Bullmore, a writer and journalist above all, saw in this conceptual gap an opportunity to create something new. "The rosé market is very saturated, but it is still a very fun drink, for getting together, for celebrating with friends. People are not snobbish about rosé," says the creator of the most distinguished fictional club in the world, a society that already has more than 2,000 digital members. The brand has launched its The Rochambeau Club's Racquet 2022, a rosé made with syrah, grenache noir, cinsault and vermentino from century-old vineyards in La Garde Freinet and developed together with Alexis Cornu, award-winning winemaker specializing in rosés from Provence. The box of six bottles costs about 130 euros.
Things have turned out well for them and their creators are preparing endless collaborations. "We are going to release another drink: a kind of beer with a very Riviera twist. We want each product we release to be very high, so that its quality cannot be questioned. And for this we work with experts from each medium," they say. "We also have a collaboration with Métier (the exclusive and very refined British leather bag brand) with our own wine holder and in March next year we will cooperate with a European car manufacturer that we cannot reveal yet, but we are very excited…" explains its creator. "What we do believe is that rosé will always be the heart of the brand."
All this does not mean that there has been some confusion with the club and its existence. A brand conceived in this way can give rise to many misunderstandings. "We've received some strange responses and comments: people saying they've been to the club – which is impossible – creative directors of big brands wanting to go there for a photo shoot, messages like: 'I'm going to be in Provence.' 'I can't wait to go!' Many people believe it is real. As far as I know, no one has been able to go," Bullmore laughs.
Subscribe to continue reading
Read without limits
_
#exclusive #club #world #exist