PreviousLiveChronicle
A night that seemed uncertain to Real Madrid, and that was very soon on the verge of going awry, and that was straightened out guided by the incombustible light of Jude Bellingham, ended up adding uncertainties for the next dates due to an out of tune incident by the footballer whose the less recklessness could be expected. With the last minutes of added time already running out and 0-3 on the scoreboard, Nacho took flight with his studs first and hunted down Portu, who had to leave on a stretcher. The center back left with a red card, which leaves the team without another center back for next Saturday against Osasuna at the Bernabéu. Militão is injured, Alaba is also injured at the moment, so only Rüdiger remains. Madrid made amends for their mistake in the derby and climbed into the lead against a Girona team that still has a fuse left, but the next step was absurdly complicated.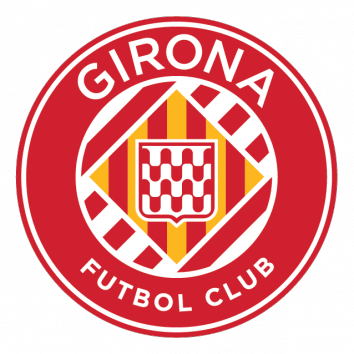 0
Gazzaniga, Eric Garcia, Miguel Gutierrez, Daley Blind, Yan Couto, Sávio, David López (Portu, min. 59), Tsygankov (Valery Fernández, min. 45), Aleix García, Yangel Herrera (Jhon Solis, min. 86) and Dovbyk (Stuani, min. 59)
3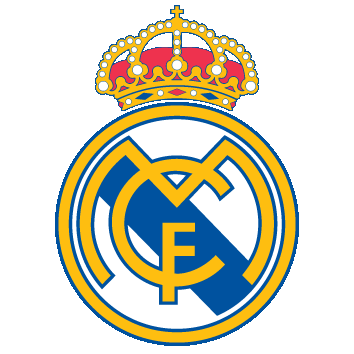 Arrizabalaga, Camavinga, Nacho, Dani Carvajal, Rüdiger, Aurelien Tchouameni, Federico Valverde (Brahim Diaz, min. 86), Jude Bellingham (Dani Ceballos, min. 73), Kroos, Vinicius Junior (Rodrygo, min. 67) and Joselu ( Lucas Vázquez, min. 86)
Goals 0-1 min. 16: Joselu. 0-2 min. 21: Aurelien Tchouameni. 0-3 min. 71: Jude Bellingham.
Referee Juan Luis Pulido Santana
Yellow cards Eric Garcia (min. 64), Arrizabalaga (min. 84) and Rüdiger (min. 95)
Nacho red cards (min. 93)
Real continues to function as a slow-burning team. Sometimes, when it warms up, it's already too late. As happened in the Metropolitano. As it also threatened to happen to him in Montilivi. Girona received them with maximum revolutions and a plan similar to the one that served Atlético to knock them down. Two minutes in, Yan Couto launched a cross into the area from the right that found Yangel Herrera with space around him. Echoes of Morata in the Metropolitan. But the Venezuelan's header went high.
A minute later, Miguel Gutiérrez, a product of La Fábrica, executed a delivery from the other side, to the far post, as Simeone prescribed. Tsygankov headed against the post. Madrid had barely touched the ball.
Míchel's battalion came out from behind with poise and cleanliness, exploiting the rival left flank, where Vinicius, Kroos and Camavinga moved, again on the left side. He does not like. He repeated it last time last week. But he also said that sometimes the team needed him to do things he didn't like. Like that. Ancelotti left two with left back cards on the bench, Mendy and Fran García, to install the Frenchman there. And, indeed, he seems to be the best left back in the squad. He delivered an impeccable performance.
The Girona was flowing. The ball was his, and the space, and the tempo. All. Until Jude Bellingham showed up. Again.
First, to help block that left route that Vinicius saw behind him and Kroos saw from a glancing angle. Then he began to lift the game from there. He approached the Brazilian, who had barely intervened, but always promises agitation. Although he stayed at it and only lasted an hour. Valverde also went there. And Camavinga and Kroos advanced. From that overload a brilliant flash from the Englishman was born, a whip with the outside into the blind spot between the defenders and the goalkeeper: pure Modric. Joselu appeared, extending his leg, and something unusual happened to him. He shot at the spot where Gazzaniga was, but scored. Nothing to do with Wednesday, when he needed seven attempts to hole out.
More information
With Girona still baffled, Kroos put a corner on the head of Tchouameni, who hit the net. The premises were left without electricity and a phase of calm seas opened up for Madrid, much less demanding. He might even have extended the lead in that oasis of clarity and inspiration. It was Bellingham again, now with an overwhelming stride until he stood alone against Gazzaniga, who deactivated the attempt.
The Englishman seemed to fly a little further from the radar than in those first afternoons of the initial dazzle, but he contributed with what was most necessary at each moment, sometimes in sight, such as the final burst of the goal. But also in the boiler. Although Tchouameni dominated there, marshal of the central zone, an imposing presence, with legs like hooks and stage control with the ball. The equipment is increasingly supported by the fulcrum of its lever.
Madrid was emitting signals that indicated that the match had fallen asleep, but Girona had strength and arguments left to rebel. However, old mechanisms were working again for Real. Kepa reacted with explosive reflexes to an almost point-blank header from David López. Everyone scored a goal except the goalkeeper. Like when Courtois was there, at least one surprise per game to keep up the pace.
Míchel's men insisted, with Savinho, the sensation of the moment, looking for their place from one band to another, very well controlled by Carvajal. They did not allow the Brazilian another happy night, but Girona did not give up and Herrera connected with another poisonous header.
Madrid was delighted on the counterattack. And on the counterattack he found Bellingham's goal, the only thing the Englishman had left to do. Then Ancelotti withdrew it, with everything ready for the next performance on Tuesday in the Champions League in Naples. But with the gap opened by the veteran Nacho, in a sudden outburst of novice.
You can follow EL PAÍS Deportes on Facebook and Xor sign up here to receive our weekly newsletter.

#Bellingham #ilumina #Madrid