Tim Cook, CEO of Apple, is visiting Spain this weekend to meet with local teams, clients and creatives. In a week where we have learned the ins and outs of iOS 17, his journey has begun at the Real Madrid Sports City and the international photography and film center EFTI, which this year has introduced the iPhone into its curriculum. Next, try the Madrid stew from chef Dabiz Muñoz at the legendary Lhardy restaurant.
Tim Cook, in love with Madrid
«It's great to be back in Spain! I'm looking forward to spending time with the dynamic community of incredibly creative developers and students, as well as world-renowned athletes and chefs. With the launch of the iPhone 15 range and the new Apple Watch and AirPods Pro models, it is an exciting week for Apple," said Tim Cook, Apple CEO.
Apple generates jobs in all sectors throughout the country through direct employment, indirect spending on Spanish suppliers and jobs facilitated by the thriving economy linked to iOS apps.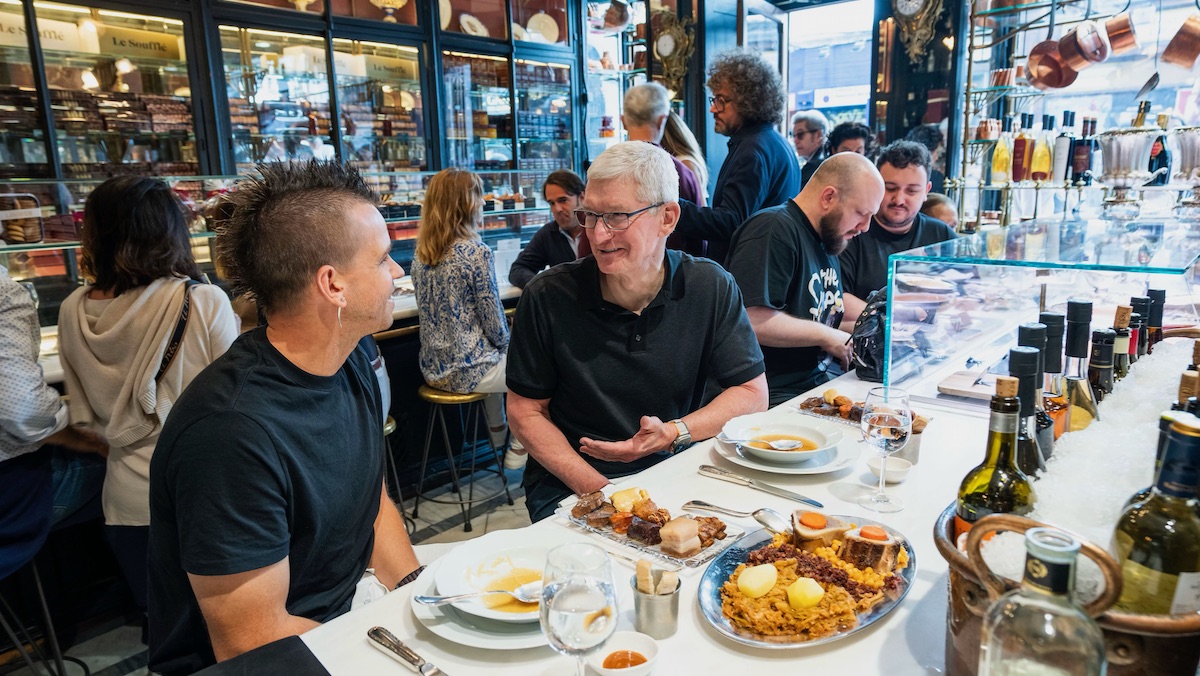 Tim Cooky Dabiz Munoz,
Apple currently has more than 2,000 direct employees in Spain, 30% more than three years ago. Currently, the company offers different types of job opportunities in its network of stores, AIML (Artificial Intelligence and Machine Learning) offices, and hardware engineering teams.
Apple in Spain
The company has operated in Spain since 1985 and opened its first Apple Stores in La Maquinista (Barcelona) and Xanadú (Madrid) in 2010. It currently has 11 Apple Stores throughout the country in Madrid, Barcelona, ​​Murcia, Málaga, Valencia, Valladolid and Zaragoza.
Apple's headquarters in Spain is located in Madrid, in the emblematic Puerta del Sol building, and the company will soon launch a new engineering office in the Spanish capital.
Last year, Apple opened new offices in Barcelona focused on AIML, with a team working to improve the user experience across all Apple devices and services.
Apple's investments in the country are also reflected in growing support for Spanish developers. The Apple ecosystem facilitates more than 120,000 jobs in Spain through the successful iOS app economy, which represents an increase of more than 30% since 2019. Apps created by Spanish developers succeed around the world, and almost 90% of its income comes from users outside Spain.
Success stories of Spanish apps include educational apps such as LingoKids, others focused on sports and lifestyle such as the hiking app Wikiloc, and health apps such as Cori, which uses artificial intelligence to help people with diabetes. , and many more.
#Tim #Cook #Madrid #Apples #commitment #young #creators