A few days ago I was with a friend and we were remembering how much fun we had watching their satanic majesties, the Rolling Stones, in London. During a moment of the concert, it was outdoors, we were talking to a man who was abnormally well dressed and with whom we ended up taking a photo, the fact is that he was someone who seemed familiar to us. My friend hasn't stopped thinking all this time about who it could be and as the curious person that I am, I thought there could be a tool in which you could get results from someone if you posted a photo of them. It exists, it's called Pim Eyes and it's scary.
Pim Eyes, the website that surprises
Indeed, Pim Eyes is a service in which you can put a photograph of someone and it automatically starts performing searches on the internet and provides matches. It is a free service at first, but with some limitations as we will see later. For example, when it gives you the results, it gives you the origin of the data, that is, the place where it was published, but you will have to pay to access it.
But let's what interests us. If you want to do a reverse search for someone on the Internet, you must have a photo of them with acceptable clarity and in which you do not make it more complicated than it is. That is, better without sunglasses, without a mask or scarves and hats.
Here you can see an example of how Pim Eyes works. First of all, what you should do after entering the website and having selected the photo is to upload it to the page. You can check the "Safe Search" option so that the results exclude adult websites. You have a total of 10 searches for free.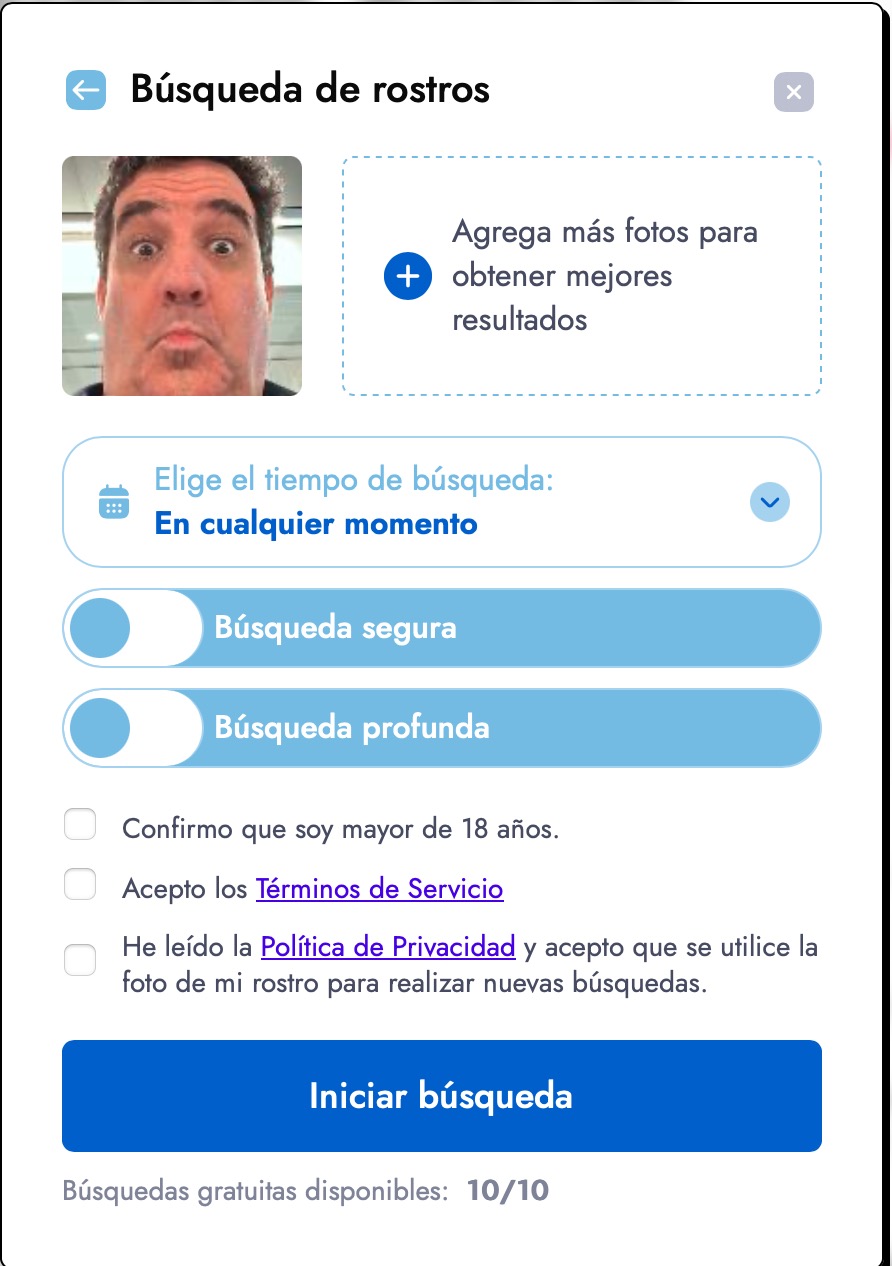 With all this, we just have to click on the "Start search" button and wait a few seconds. To exemplify this article, I have decided to make it difficult, I have uploaded a selfie in which I appear with a surprised face. Well, Pim Eyes has offered 6 results and has been right in all of them. It's me in each photo, results that are scary, because some photographs are more than 8 years old since they were taken and were somewhat different.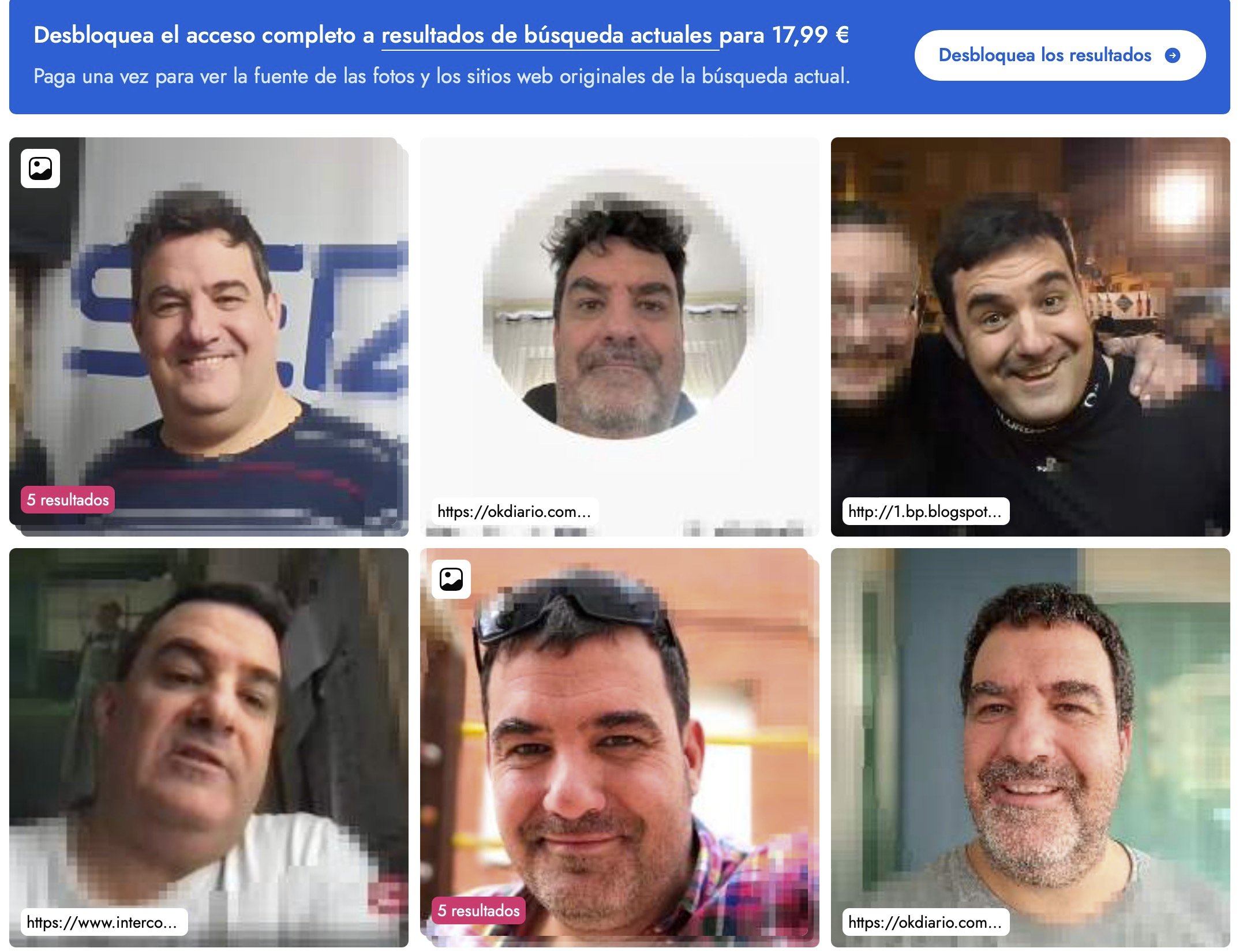 And this is how Pim Eyes can help you find what you want. Unlocking the search results has a price of €17.99, it is not exactly cheap, but in cases where we need the result, it can be very useful. You also have 3 monthly payment plans, the first two limited. 25 monthly searches and the last one without limits and with advanced features, but with a cost of more than €350 per month.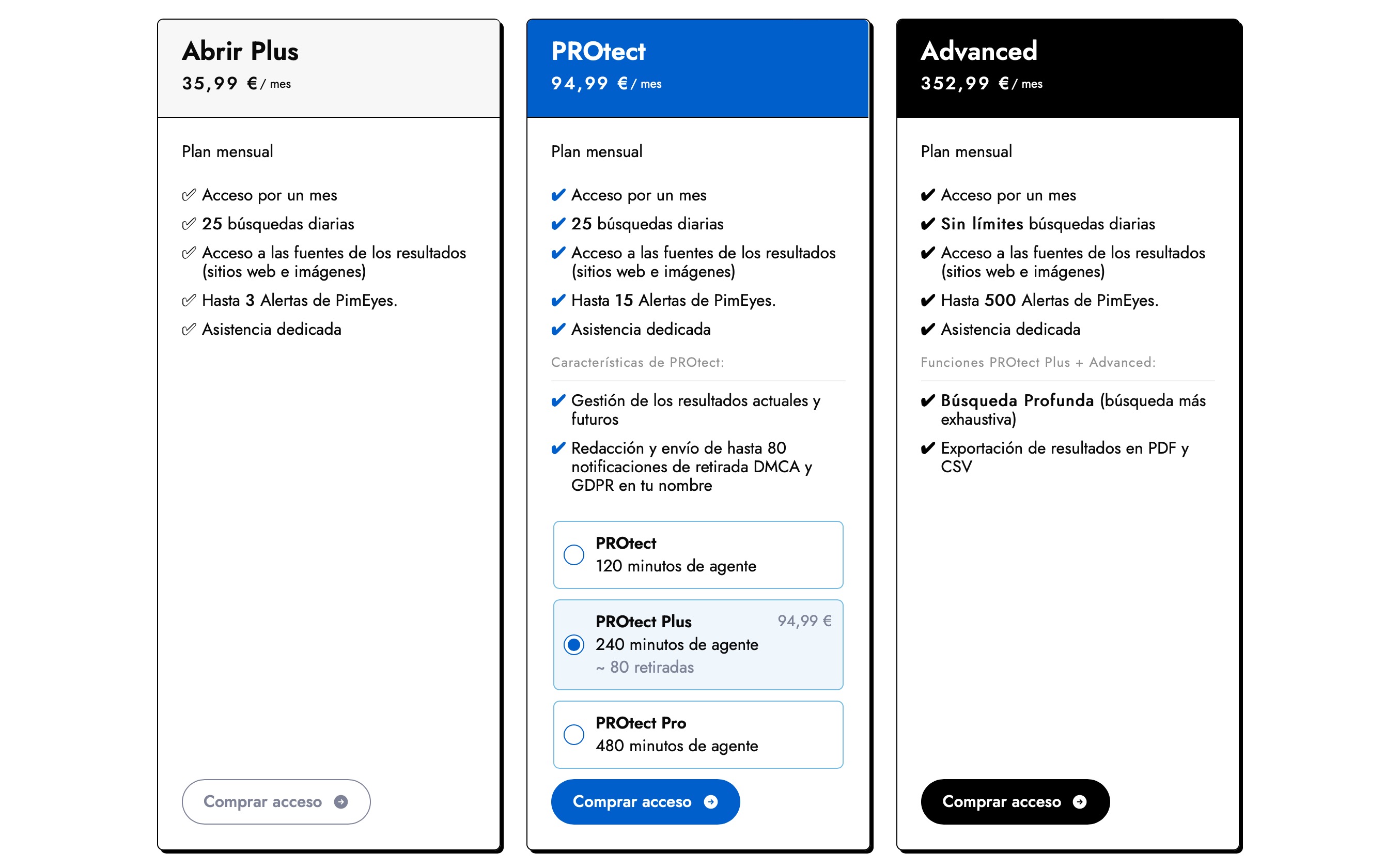 By the way, that kind person at the Rolling Stones concert who gave rise to this article was none other than David Lee Roth, lead singer of Van Halen.
#website #scary #Pim #Eyes #expect