Last July, the 19th Investigative Court of Valencia determined that Máximo Buch and Ernesto Bernia had to deposit a bond of 3 million euros set to respond to the criminal proceedings being carried out against them for fraud and other crimes investigated in the sale of the Beskerming company that once belonged to Stator, a Gedesco Group company. This was one of the multiple investments that are now being investigated and that have led to the indictment of Buch and Bernia as allegedly responsible for them in different courts in Valencia.
Sources from Gedesco's defense confirm that after the deadline granted by the investigating magistrate for the deposit of the three million euros, said amount has not been deposited in the Court, which opens a complicated procedural horizon for the former PP councilor. and the former director of Gedesco, for whom the same sources confirm their willingness to request coercive measures that guarantee security and even end up requesting their entry into preventive detention if they persist in attempts to evade their responsibility.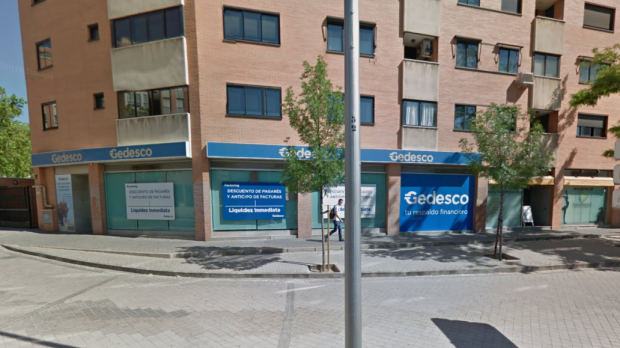 Gedesco in Madrid through Google Maps
And this is because Buch and Bernia have tried to avoid paying the 3 million by offering the Court as pledge the shares they claim to own through a complex corporate network in the company Stator.
Curiously, the main accusation supported by the Buchs and Bernia, and whose proceedings are being investigated in the Court of Instruction 18 of Valencia, is followed by the theft through criminal appropriation of the aforementioned shares, after having been dismissed as directors of Stator when on November 11 of last year 2022 it was absorbed by Gedesco, and as a consequence of the agreements revealed between Buch and Bernia with David Zalaznick, Gedesco's American partner, with whom they agreed on the reported distribution of Stator.
Reason why Zalaznick's declaration as a defendant in Spain has recently been requested, taking advantage of the New York magnate's visit to Madrid.
Gedesco denounces the maneuver
The Spanish partners of Gedesco have denounced in the Courts the maneuver by which they intend to avoid paying the bail with "the loot of the crimes committed", at the same time they have requested the universal embargo of all the assets of Buch and Bernia.
The judicial complication that Zalaznich's Travel companions are suffering in Spain has caused the recent substitution of lawyers in the defense of the investigated Buch and Bernia, with the lawyers from Broseta's team in Madrid having been dismissed and replaced by local lawyers, specifically The defense of Maximo Buch has been assumed by Vicente Grima, a prestigious Valencian criminal lawyer who curiously coincides with defending the lawyer Antonia Magdaleno from the accusation of fraud against her law firm sustained by Broseta himself, who we remember was finally sentenced to 4 years of prison confirmed by the Supreme Court.
#Gedesco #request #preventive #detention #Buch #Bernia #post #bail