Apple's commitment to mental health is evident with the new update to its iPhone operating system, iOS 17, which was released yesterday. On many occasions, we are not able to be aware of a very important part of our health, mental health. To understand more about this new feature, we had the opportunity to speak exclusively with Dr. Lauren Cheung. This professional is the director of Apple's clinical team and she plays a fundamental role in the development of new health features that allow Apple Watch and iPhone users to be the center of their own health. The work of the doctor and her team, together with the design, engineering, and regulation departments, among others, has made it possible to shape all these new functionalities. Additionally, she and her team launched the Apple Women's Health Study, collaborating with the Harvard TH Chan School of Public Health.
Lauren Cheung talks about mental health
Do you think our lifestyle doesn't leave us time to worry about mental health?
"We all lead such busy lives that it can be very difficult to take a moment for ourselves to check in on ourselves. How are we doing it? Exercises like mindful allow you to think about this. "There must be a time for each of us to think for ourselves to take a breath and do it every day."
What are your main lines of research in mental health?
«I want to reiterate that all our features are backed by science and we have a team that works very hard with professionals and other experts in the field, and who do it together with our designers and our engineers. This way they ensure that there is scientific validity. "What we've done is follow the research to understand what are some practices that can really help someone better regulate their emotions and moods."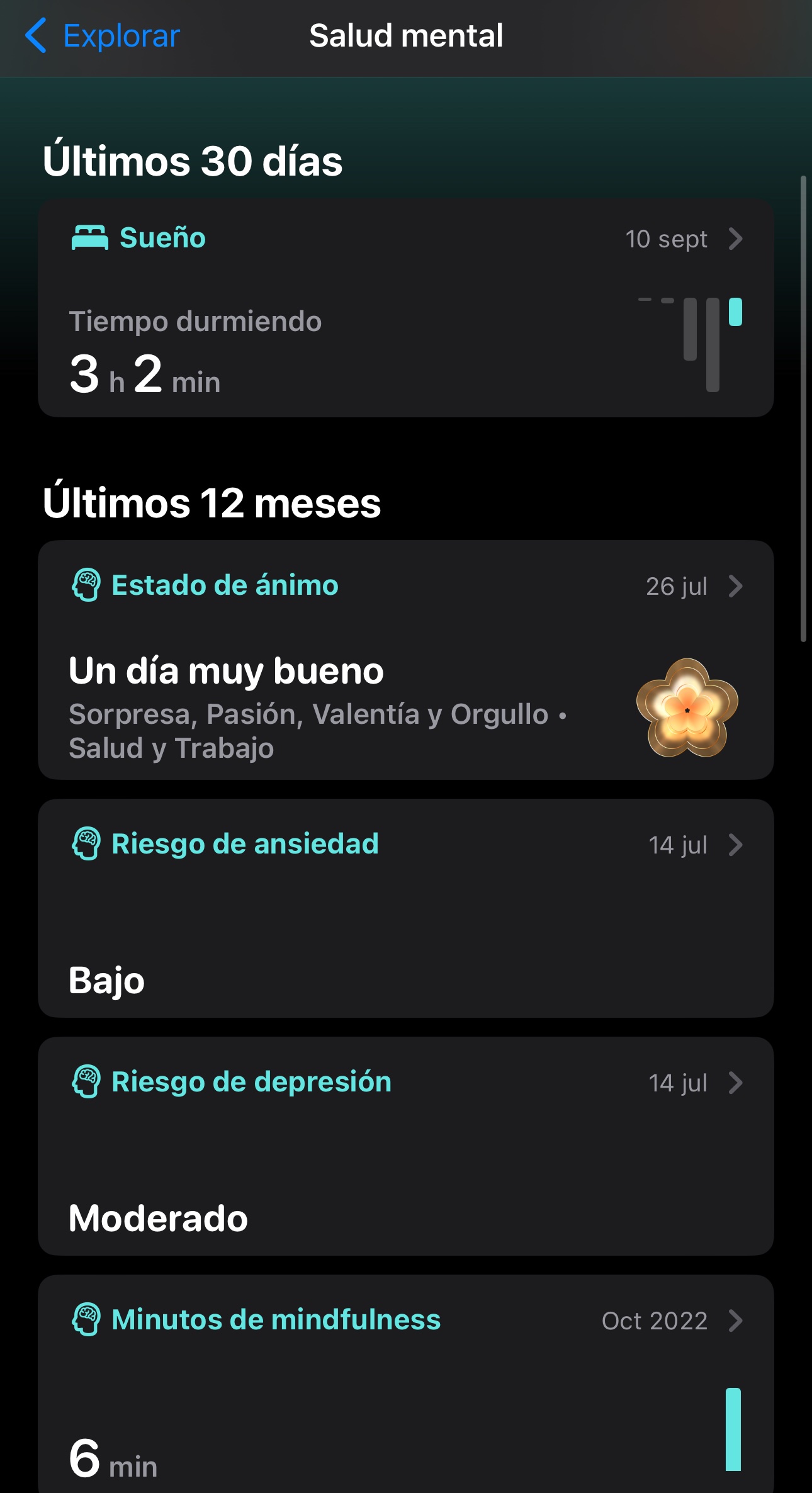 «From research and studies that have been done in the past, we know that emotion and mood have an impact on improving general psychological well-being and can also reduce the risks of depression. In addition to that, we've partnered with UCLA on a study looking at depression and anxiety and monitoring how our devices can better understand these issues. Detecting the symptoms of depression and anxiety helps us understand ourselves better and provides valuable information about mental health.
How can the mental health option in iOS 17 help the user of an Apple device?
«It's a great question. There are fantastic features that are available for our users to check for themselves their own health and well-being. And so when it comes to this specific feature, they can really understand your emotions throughout the day and this can be very impactful. You can write your mood over the course of an entire day. And do you know why it's wonderful? Because you can be aware of all those movements on your Apple Watch or your iPhone. What can it mean? This can have a greater impact on your mood and emotions. The wonderful thing this feature is doing is bringing medically validated assessments to a user so they are very easy to understand. With your iPhone you can understand that you are helping to identify your symptoms of depression and anxiety and how to deal with them. "It would be time to go see a doctor, because many people overlook the symptoms of these types of disorders, and we want to bring a little awareness that it is not normal to have a negative mood constantly."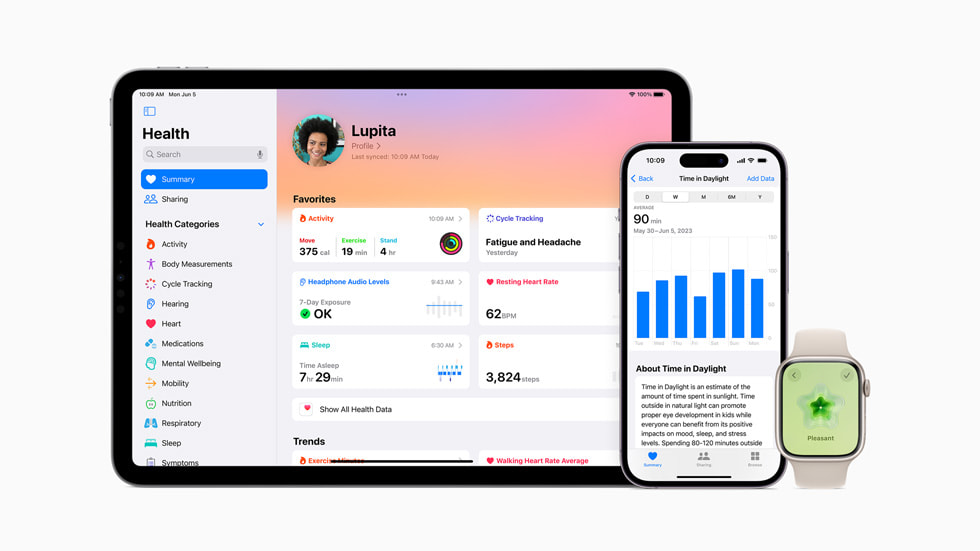 Do you think that Apple, once again, opens a new path that would be followed by the rest of the manufacturers?
«We have always been focused on empowering our users and this Mental Health function takes privacy as its main feature. "At Apple we are excited to be bringing these features to our users to ensure we can support a healthier mental health lifestyle, just as we do their physical health."
#Apple #takes #health #spoke #person #responsible #biggest #iOS #change