Fashion store Primark is known for its affordable products and on-trend collections, but in recent times, an unexpected product has caused a sensation on social media and it is not one of its clothes at all. It has to do with their home section and the truth is that it sells out at times. Take note, because these are the viral Primark boxes that are unleashing the madness.
Primark's viral boxes that unleash madness
Among the many products in the "Home" section of Primark, all the customers of this store do not miss the Plastic Boxes, which are medium in size and are also foldable and are sold in various colors.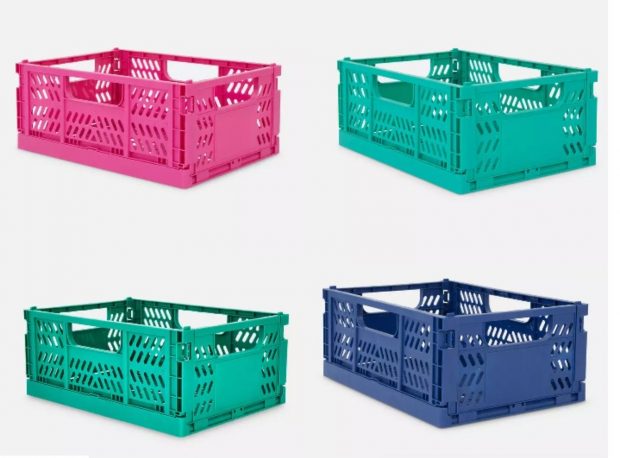 These simple boxes have become true viral stars, and the reason behind their popularity goes beyond their functionality. In particular, the medium plastic box in a vibrant green, blue or pink tone is the perfect solution to keep order at home, with style and you can also store it when you don't have to use it.
Measuring 29 x 12 x 21 cm, these boxes are spacious enough to store a variety of items, from fashion accessories to personal care items or even office supplies. Its simple but elegant design makes it an attractive element for any room.
Another aspect that has contributed to the success of these boxes is their versatility. No matter how old you are or your personal style, these boxes can fit a wide range of needs and tastes. Children can use them to store small toys or their paints, while adults may find them useful for organizing their makeup, jewelry or even important documents. Their versatility makes them an ideal gift for friends and family of all ages.
In addition, their design with small holes makes them perfect for seeing what you have inside, in case you stack them and it also makes transportation easier since they have built-in handles that are large.
Some boxes that, as we say, are viral, but not only because of their design and functionality, but also because they have a price that seems like a gift. They are sold in all Primark stores for 4 euros and you can choose between two shades of green, blue and pink. Don't wait and get them before they run out! You will not regret!.
#Primarks #viral #boxes #unleashing #madness