Large families benefiting from the social electricity bonus in Spain have increased by 6.9% in the last year, going from 353,145 in May 2022 to 376,120 in April 2023, according to the latest data published by the National Commission of Markets and Competition (CNMC). Pensioners have fallen by 11% in one year, going from 109,903 in May 2022 to 106,613 in April of this year.
In this way, the number of large families that benefit from the social electricity bonus more than triples the number of pensioners benefiting from these discounts on the electricity rate.
For their part, the recipients of the Minimum Living Income (IMV) who benefit from the social bonus have more than doubled (+116.8%) in one year, going from 3,792 to 8,224 people.
In the category of vulnerable consumers, of the total number of pensioners, only those who receive the minimum pension can benefit from the social bonus, with no other aggregate annual income exceeding 500 euros, while in the case of large families there is no established criterion. income, it is enough to be in possession of the large family title.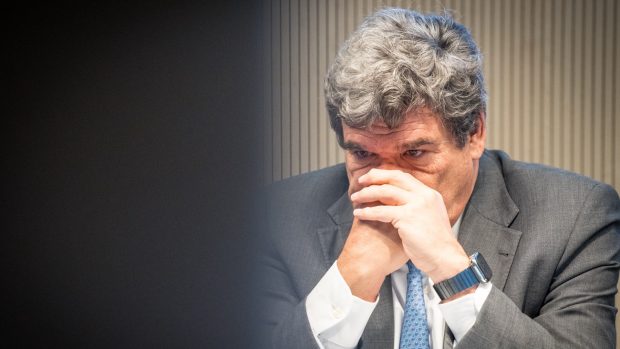 Minister Escrivá, in an appearance. (Europa Press)
According to Social Security data, more than 2.5 million people in Spain receive the minimum pension, both contributory (which are generated with the total contributions for working life) and non-contributory, so the penetration of the social bonus electricity is very low even among the group of pensioners.
Contributory pensions were revalued by 8.5% in 2023, while non-contributory pensions maintained the 15% increase implemented by decree law.
As for the beneficiaries of the IMV, the criterion to receive the social bonus is that the consumer or a member of his or her cohabitation unit is a recipient of the Minimum Living Income.
Until December 31, under the social shield activated by the Executive to protect vulnerable consumers from energy increases, the social bonus represents a discount of 65% for vulnerable consumers and 80% for those considered severely vulnerable. compared to the discounts of 25% and 40%, respectively, in force until that moment.
Any subject considered a vulnerable consumer, a severely vulnerable consumer, a vulnerable consumer at risk of social exclusion or, until December 31, a consumer member of a low-income household according to Royal Decree-Law 18/2022, can apply for the social bonus, as long as they meet the requirements. following general conditions: that the owner is a natural person, that the supply point is that of the habitual residence, that the owner is covered by the voluntary price for small consumers (PVPC) and that the contracted power for said supply point is equal or less than 10 kW.
#Large #families #benefit #social #bonus #increase