Isa Balado, a journalist for the Cuatro program En boca de todos, suffered a sexual assault live while she was reporting from a central street in Madrid. The aggressor, who was arrested minutes later, has already been brought to justice.
It all happened during a connection in the Lavapiés neighborhood when he was about to explain an event in a store, but at that moment a man appeared and approached to ask what channel it was broadcast on, but his true intention was to touch his ass without warning. permission.
She tried to continue with the live show and her chronicle, but Nacho Abad stopped short due to her total disbelief. "Excuse me, did he just touch your ass?" He asked before the uncomfortable look of his partner that all the spectators could see.
"Put this stupid guy in the picture," the presenter asked, completely indignant, at which point she reproached the individual for his attitude: "As much as you want to try to ask us what channel we are from, you don't have to touch my ass. "I'm doing a live show and I'm working."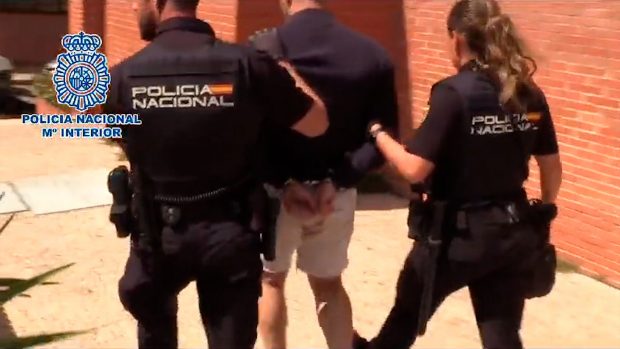 The moment in which Isa Balado's attacker is arrested
After his co-workers called the National Police, the aggressor was arrested just a few minutes later in the area around Madrid's Tirso de Molina square. After the reporter's own complaint, the judicial path continues for him.
The 25-year-old young man of Romanian nationality was brought to justice on Wednesday morning, according to sources from the Police Headquarters to the EFE agency.
The indignation that this moment aroused was noticeable in the form of support from colleagues for the attacked reporter. Mediaset presenters such as Jorge Javier Vázquez and Joaquín Prat have shown their support, although they have not been the only ones. The program Más Vale Tarda, from laSexta, also denounced the situation, in addition to showing her support for her professional colleague.
More articles related to HappyFM
The latest on HappyFM
Last News
#attacker #journalist #Isa #Balado #brought #justice