The displacement of the effects of the cold drop to the municipalities southwest of Madrid has left impressive and destructive floods due to the torrential rains that fell on Sunday night and early Monday morning. This can be seen in some videos that several residents of some towns such as El Álamo and Navalcarnero have published after the passage of DANA.
The forecast that the Aemet issued late this afternoon in which it warned of the movement of the red alert to the southwest area of ​​the Community of Madrid has been fulfilled and the DANA has been noticed quite strongly by municipalities in the area.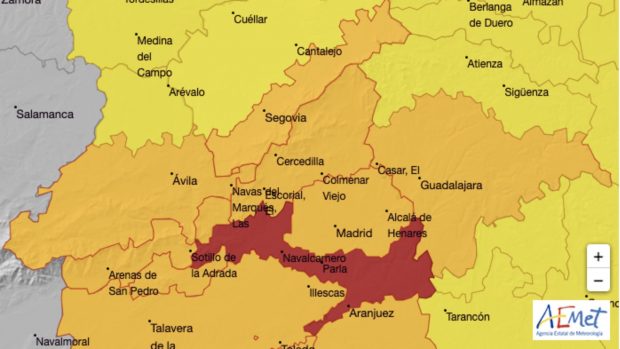 New AEMET forecast for Madrid with the red alert to the south and southwest.
⛈️ We have now been 2 and a half long hours since the start of the torrential rains in #Navalcarnero.
Accumulated at this time:
138.8 mm so far today
160.4 mm from the start of DANA
ONE THIRD of all the average ANNUAL precipitation has already fallen in Navalcarnero. pic.twitter.com/llO4g4zMcw
— Alvaro 🇰🇷🇺🇦🇹🇼 (@alvariteus) September 3, 2023
The damage from that DANA in Navalcarnero and El Álamo appears to be considerable, judging by some residents of the municipality. Others report that in two hours "a third of all the average annual precipitation in Navalcarnero" has fallen.
In the town of El Álamo, torrential rains have caused the DANA to bring waterspouts that have flooded houses and garages. The images of the flood in this town are impressive.
More articles related to Society
The latest in Society
Last News

#Destructive #waterspouts #Álamo #Navalcarnero #DANA