Ikea is the Swedish company that manufactures and sells furniture and decorative objects for the home and that has become the most popular of all. Its philosophy is based on offering design, functional and affordable products that adapt to the needs and tastes of its customers. Among its most popular products are baby cradles, which are characterized by their quality, durability and safety. Specifically, they have just launched the beech wood cradle that promises to be the most natural, resistant and safe choice on the market.
Ikea launches the crib that promises to be the best choice
One of Ikea's best-selling cribs in recent weeks is the Sniglar crib, a beech wood crib that guarantees comfort and safety for the baby. This crib has a simple and elegant design, which combines with any style of decoration. Its structure is made of solid wood, which gives it great stability and robustness. In addition, beech wood is an ecological and renewable material, which respects the environment and the health of babies.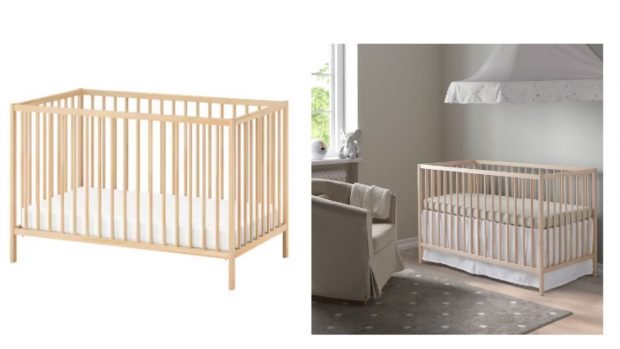 The Sniglar crib measures 124 x 66 x 80 cm and has a maximum weight of 20 kg. Its price is 74.99 euros, which makes it a very economical and accessible option. The base of the crib offers two height levels for assembly, providing safety and comfort to the baby through resistant materials that guarantee the necessary support. In addition, it facilitates air circulation, creating a pleasant sleeping environment for your child throughout the night.
In fact, the Sniglar crib complies with the strictest safety standards, both European and international. Its design prevents the baby from getting trapped between the bars or falling out of the crib. In addition, the materials used are safe and do not contain harmful substances for the baby. The paint used is water-based, solvent-free and lead-free. The recommended mattress for this crib is the Vyssa Skönt, a firm and breathable foam mattress, which has a washable and removable cover.
The Sniglar crib is easy to assemble and disassemble, thanks to its screw assembly system. It can be transported and stored without taking up much space, making it easy to use in different places. In addition, the crib can be converted into a child's bed, removing one of the sides. In this way, you can extend the useful life of the product and make better use of the investment. Do not hesitate and get the crib that will surely give you better results.
More articles related to Economy
The latest in Economics
Last News
#IKEA #beech #wood #crib #promises #natural #resistant #safest #choice #market