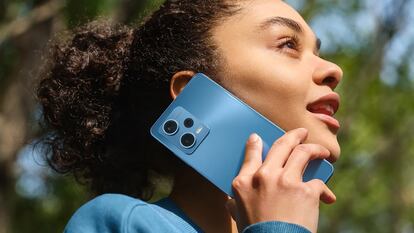 Summer is passing quickly but, even though we are in the final stretch of August, there are always very attractive offer campaigns on the Internet. Specifically, the one that we highlight in this article has to do with the AliExpress proposal: authentic bargains in technology, home or personal care with up to 70% discount. Yes, you have read correctly. And with free shipping and a maximum of five working days.
The firms that we highlight are highly recognizable by the general public: Xiaomi, OPPO, Tronsmart or Roborock, among others. Being able to save more than 300 euros in pocket, depending on the product we choose to purchase. Also remember that you can further lower the price by enjoying discount codes depending on the price and on orders over 20, 50 or 80 euros. Don't let them escape you!
Smartphone Redmi Note 12 Pro 5G
This upper-middle-range smartphone has seen its price significantly reduced in this AliExpress sales campaign. So much so, that it is very difficult to get it at a lower price at the moment on other platforms. A mobile that stands out greatly in the field of photography: it has a 200 Mpx main lens. Its memory rises to 256 GB with a RAM of 8 GB.
42% discount, save 211.54 euros. (Lowest price in 30 days).
OPPO Find X5 Mobile
OPPO has also wanted to join the festival of last-minute offers in August on AliExpress. It has a very careful design with a 6.5-inch 3D curved panel, a 120 Hz refresh rate, 4K Ultra quality video and a quad camera system, with a 50-megapixel main lens. It also adds 256 GB of internal memory.
30% + 14% discount, save 149.57 euros. (Lowest price in 30 days).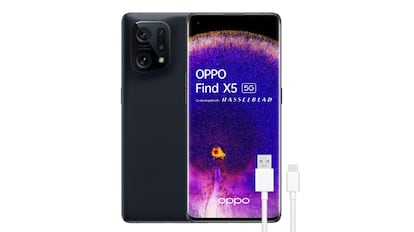 20,000 mAh external battery, Essager
Essager is a solvent technology firm whose catalog includes the classic power banks. The one we are highlighting in this article has a capacity of 20,000 mAh, more than enough volume to charge an iPhone 12 for five charging cycles, to give an example. It is a device compatible with iOS and Android and with a double USB port and an additional Type-C port. It also includes bidirectional fast charging.
59% discount, save 37.09 euros.
Auriculares Redmi Buds 4 Pro
The Xiaomi brand has also set about offering excellent quality wireless headphones for less than 100 euros. In this case, with a budget of less than 50 euros. What model of headphones are we talking about? Of the Redmi Buds 4 Pro: with a quick charge of five minutes, connectivity between two different devices, Hi-Fi sound quality and a range of more than 30 hours.
46% discount, save 42.40 euros. (Lowest price in 30 days).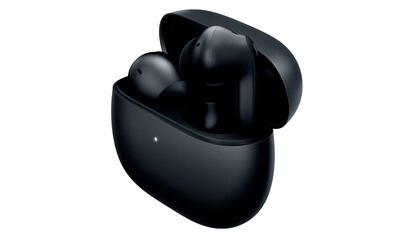 Xiaomi Pad 6 tablet with 128 GB capacity
The most recent tablet launched on the market by the Xiaomi firm has a very balanced design and power. In addition, now its price is falling sharply thanks to this summer sale campaign on AliExpress. It has four speakers, 128 GB internal memory, 6G RAM, lightweight and an 11-inch LCD panel. It is sold in three elegant colors: champagne, blue and grey.
33% + 13% discount, save 184.80 euros. (Lowest price in 30 days).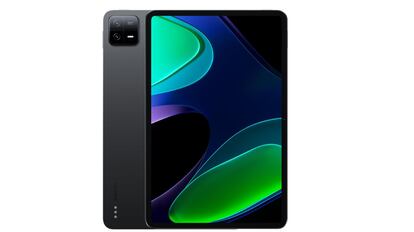 Tronsmart Bang speaker with handle and Bluetooth connection
With an 18-month warranty, the bluetooth speakers can also be used to liven up certain less demanding school tasks. The product in the image, belonging to the reference brand Tronsmart, incorporates 60 watts of power, 15 hours of autonomy with an external battery function, water resistance and three LED lighting modes, depending on the established rhythm of the music.
30% discount, save 38.99 euros.
Oil-free fryer with 1,400 watt capacity
With the return to the routine we always have less time for cooking. For some time now, a small appliance has saved us a lot of time in front of the stove: we are referring to air fryers. The model we are highlighting uses up to 90% less oil to make conventional recipes, incorporates 8 already established menus, an easy-to-use LED display and a four-liter capacity.
70% discount, save 123.75 euros.
Robot aspirador Q7 Max, Roborock
Roborock is one of the brands that have grown the most in the field of domestic robot vacuum cleaners. Its suction power exceeds 4,000 Pa and uses Smart Navi 3.0 technology to perform efficient navigation and map the entire floor of the home using laser technology. In AliExpress it has an excellent average rating (4.8 out of 5 stars) and an autonomy of more than two hours.
53% discount, save 351.28 euros.
USB oral irrigator with 300 ml tank, Mornwell
Reducing the appearance of cavities and other problems such as halitosis, bleeding gums or dental plaque is easier if we use a good oral irrigator. In the best summer offers of AliExpress we can find them very discounted. Like the product in the image, which has a detachable design, a rechargeable battery of up to 20 days, three modes of use and a mouthpiece for tongue hygiene.
65% discount, save 40.05 euros.
Electric scooter i9, Scooter
Getting around the city in a less traditional way is also possible. And, to achieve this, there is nothing better than resorting to an electric scooter like the one in the image. The product features a 350 watt powerful motor, 25 km/h top speed, and faster acceleration than other models. In addition, the i9 scooter uses regenerative braking, high-elastic 8.5-inch wheels, and a bright 9-watt headlight.
70% discount, save 414.89 euros. (Lowest price in 30 days).
Xiaomi 1S Mini Bike Pump Inflator
It has become a classic from the period of the great offer campaigns of the Asian e-commerce giant. We are referring to the most famous electric inflator of compact size from the Xiaomi firm. It is capable of quickly and efficiently inflating scooter or bicycle tires from 0.2 to 10.3 bar. With a type-C charging type, it has five different inflation modes.
54% discount, save 32.40 euros. (Lowest price in 30 days).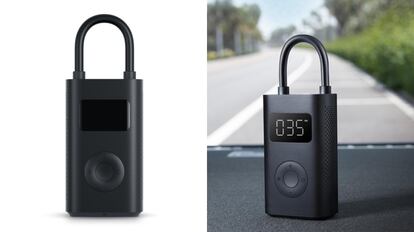 *All purchase prices included in this article are current as of August 24, 2023.
You can follow EL PAÍS ESCAPARATE on Facebook and Instagram, or subscribe here to our Newsletter.

#AliExpress #return #school #discount