After last week's audience increase, marking a 9% share and rising more than three points in just one week, La última noche continues with its commitment to the world of the heart. These are the star guests of Sandra Barneda for today, Friday August 18, 2023.
Seven days ago it was the interview with Makoke that made the world of the heart occupy Friday nights on Telecinco again. The chain had tried to completely change the content after the cancellation of Viernes Deluxe, but the results were not as expected, marking audiences that set off alarm bells.
In #The last night there is time for everything, also for our collaborators to pose ideals with our presenter @SandraBarneda 😍
Today, more interviews, debate and news at 10:00 p.m. on @telecincoes 📺 pic.twitter.com/7VR3jY9Rnw
— The last night (@laultimanochetv) August 18, 2023
After trying it with politics and current events, Carmen Borrego, Isabel Rábago and Antonio Montero joined last week as collaborators to continue with what many already call a turn towards Sálvame. It seems that this movement has pleased the audience, which raised the data in one of the most difficult weeks of the year due to low television consumption due to the summer holidays.
Who are today's guests from The Last Night?
Norma Duval will be one of the interviewees on the set, who will speak in what is announced by the network as "her most personal interview." She is expected to talk about her next professional steps, in addition to telling how her relationship with Matthias Kühn is, with whom she married by surprise last November. It is also expected that there will be a memory of her to the journalist Hilario López Millán, with whom she had a friendship for years.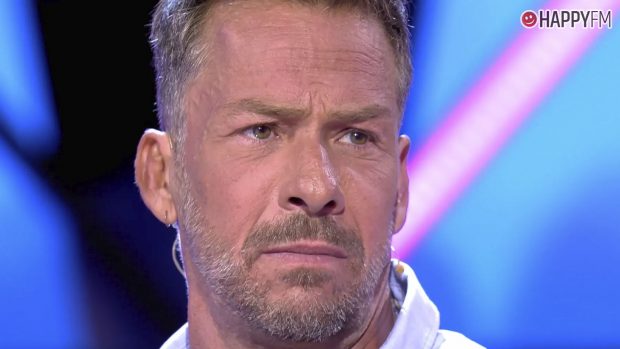 Nacho Palau in Let yourself be loved.
The second guest of the night will be Nacho Palau, who will tell about his reunion with Miguel Bosé and his children. He will give details of how he is recovering from his cancer and the situation of his mother, Lola Medina, who has relapsed into the lung cancer she was diagnosed with.
Sandra Barneda will also have the latest on the Daniel Sancho case, which has kept Spain aware of all the news for weeks. A correspondent in Thailand and Carmen Balfagón, spokesperson for the Sancho family, will give the latest news.
More articles related to HappyFM
Latest on HappyFM
Last News

#night #announces #star #guests #today #Friday #August