Sergio Rico continues to fight for his recovery at the Virgen del Rocío Hospital in Seville after being hospitalized for almost three months after suffering a serious accident with a horse at the end of May in El Rocío. This weekend, on the occasion of the start of the League, Sevilla took the opportunity to pay him a precious tribute, and his wife ended up totally moved.
Sevilla debuted this past Friday in a new League campaign at the Sánchez Pizjuán against Valencia, where the people from Seville lost 1-2 in a controversial duel. The Sevilla team took advantage of this match to invite Sergio Rico's wife, Alba Silva, to pay a precious tribute to the goalkeeper and give him a Rico shirt with her name and the number '1'.
"Yesterday as soon as I got back from the game he made me hang his shirt on him," Alba Silva said on her social networks when she returned to the Hospital after being present at Pizjuán. Sergio Rico's wife was visibly moved during Sevilla's tribute to her husband. When she returned, the Seville goalkeeper asked her to hang up the shirt that the Andalusian entity had given her.
«As for Sergio, he is fine. Even waiting for some controls to be able to be calm and safe, the day we leave here, "said the wife of the Spanish goalkeeper a few days ago.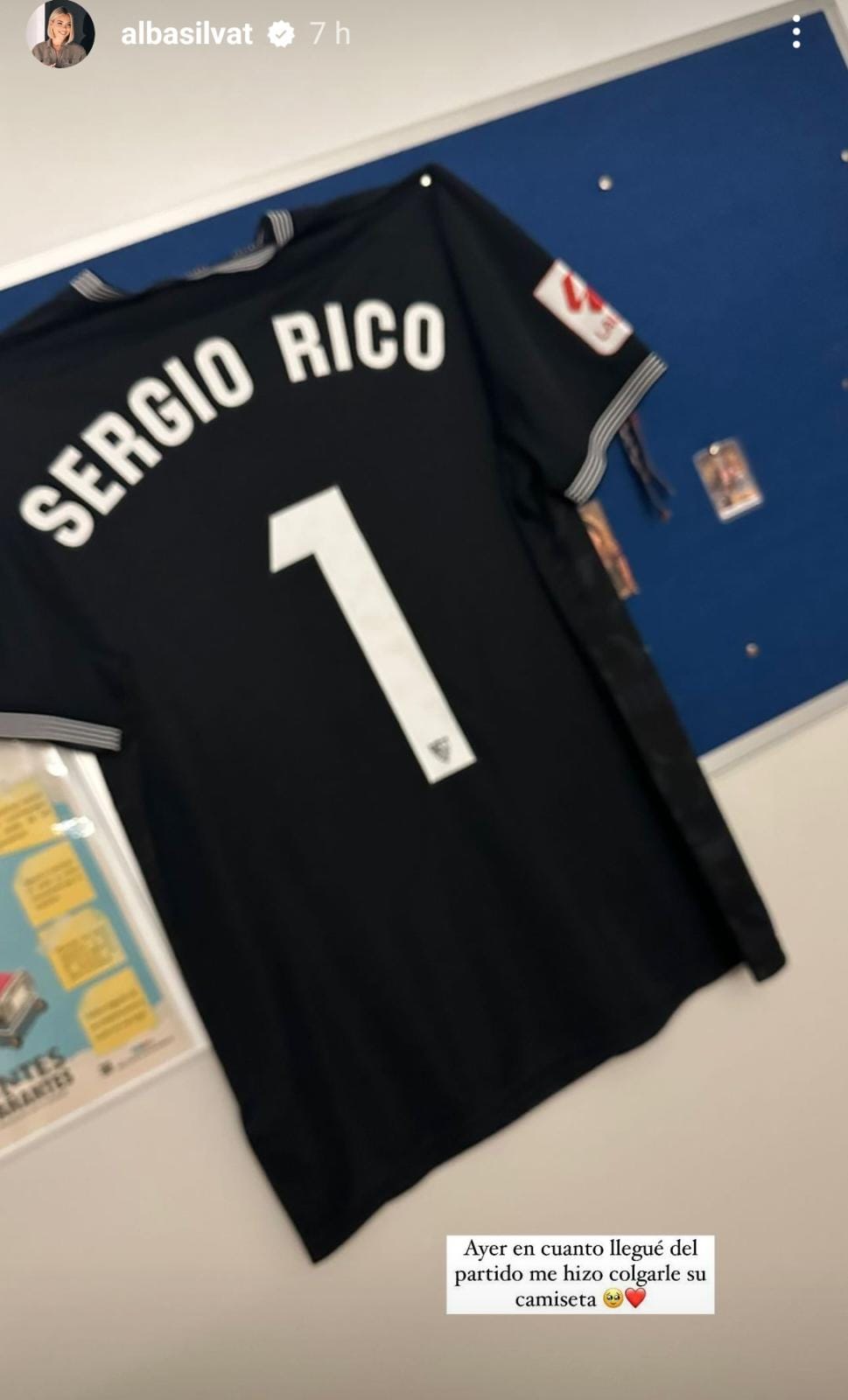 More articles related to Sports
The latest in Sports
Last News
#Sergio #Ricos #reaction #Sevillas #beautiful #tribute #Pizjuán