The case of Daniel Sancho continues to give a lot to talk about in the international media, and no wonder. The 29-year-old, son of Spanish actor Rodolfo Sancho, has been arrested by the Thai authorities for being the alleged murderer of Colombian surgeon Edwin Arrieta and is in a Thai prison awaiting trial after confessing to having dismembered the doctor.
This situation came to light last Saturday, August 5, and since then, more and more chilling details have been revealed about it. Due to this, in Código 10, the Cuatro program, they wanted to carry out a special broadcast on the Daniel Sancho case and they have put a lot of last-minute information on the table. In fact, one of them has been related to the chef's school environment.
Sancho met his victim in Thailand and bought knives the day before Edwin arrived on the island. #Codigo10
🔴https://t.co/LoaN6HPvxA pic.twitter.com/C3SENPYCaZ
– Code 10 (@Code10tv) August 8, 2023
The program has had the opportunity to obtain the testimony of one of Daniel Sancho's former schoolmates. "Narcissistic and arrogant" is how the young man defines him, who grew up and was able to share a class at school with him. "He surprised us and we were amazed that he was involved in a dismemberment," he admitted. "But, we weren't surprised that he was involved in a mess," he noted.
Some very firm and direct words by which the young man wanted to explain himself. "He was a kid who, from his social position, could see a bit that he did what he wanted, that there would be no consequences," he said, referring to the fact that he is the son and grandson of great artists of our time. country. Likewise, the young man emphasized that, since he was little, Daniel Sancho already had problematic behavior.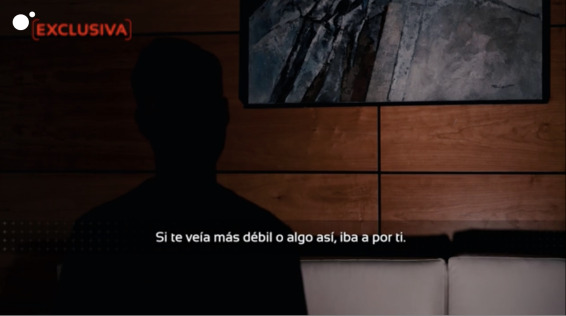 "This was done at school. He messed her up, she put herself in 'good mode' and that's just the same. I have seen her statements and it reminds me a lot of school. At school I could mess her up and do the same thing that she is doing, "she explained. Regarding the relationship that the current chef had with the rest of his classmates, the young man was clear. "Depends on the person. If he saw you weaker or something like that, he would go after you, "he stated.
But, far from concluding his statements there, he wanted to give an example of a case that happened in those years and in which Sancho was involved. "In the class there were two boys who had gay brothers and he made comments about them. One of them was fried, "he declared. An episode that he did not hesitate to reveal after confirming that Daniel and Edwin had sexual relations.
More articles related to HappyFM
Latest on HappyFM
Last News

#classmate #Daniel #Sanchos #school #speaks #surprised