Without yet an official release date in Spain, All fun and Games has just shown its first official trailer. A horror story whose main attraction is the leading role of its two young stars, who are part of the main cast of two of the most watched series on Netflix. Natalia Dyer, Nancy in Stranger things and Asa Butterfield, Otis in Sex Education.
Directed by Ari Costa and Eren Celeboglu, All Fun and Games is the debut feature of this duo of filmmakers, who have good experience in the sector, although not exactly behind the cameras. And it is that Celeboglu has worked as an assistant in Scrubs, while Costa has been present in the production team associated with the Russo brothers, in proposals such as Avengers: Endgame and Captain America: Civil War. Precisely the company of the brothers, AGBO, is in charge of producing this horror story.
What is 'All fun and Games' about?
The official synopsis for All fun and Games is as follows: "There is a strange element of cruelty that is embedded in children's games: Flashlight Tag, Hangman, Simon Says, and sometimes it is taken too far. The film follows a group of brothers who find themselves in a game with a demonic twist."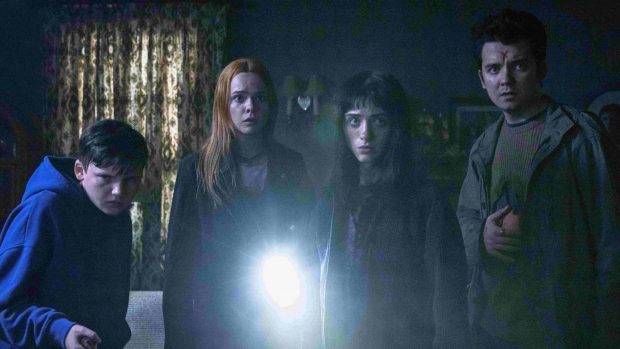 'All fun and Games' (AGBO)
Aside from Butterfield and Dyer, the cast includes Keith David, Annabeth Gish, Benjamin Evan Ainsworth, and Kolton Stewart among its main cast. We also know that in part of Latin America, the film will be distributed by Diamond Films, which could be a pretty important clue about its future in Spain. On the other hand, it could reach Amazon Prime Video directly, the platform where the distributor has placed several of its latest projects such as Mona Lisa and Blood Moon. All Fun and Games is written by JJ Braider, who co-wrote the story with the two directors.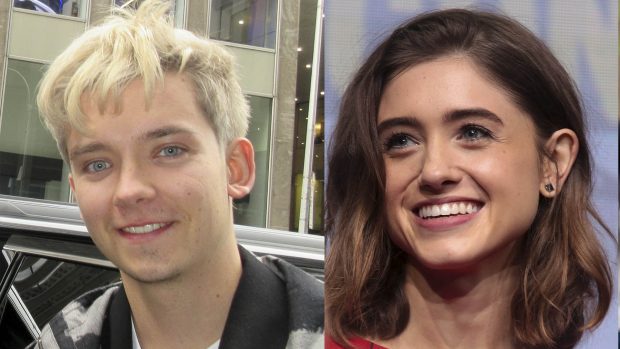 Asa Butterfield y Natalia Dyer
The film plans to premiere after the summer in the United States. On the other hand, with the media pull of its two protagonists, it seems quite complicated that it will not find a distributor quickly. Before Netflix, Butterfield has already been a bona fide child star, starring in stories like The Boy in the Striped Pajamas, The Invention of Hugo, and Ender's Game. For her part, Dyer made her debut in Hannah Montana: The Movie and most of her career has been spent filming the seasons of Stranger Things. The final season will premiere at the end of 2023.
More articles related to Film and Series
The latest in Film and Series
Last News
#Trailer #fun #Games #Netflix #stars #horror #movie