Mercadona has its customers crazy thanks to the summer dessert that everyone buys and whose price has also been lowered. Summer is the time of year when fresh, light and fruity desserts are most desired. And Mercadona knows it. For this reason, among its wide range of dairy products, one that is causing a sensation among its customers stands out.
Mercadona triumphs with the best summer dessert
Among the many desserts that we can find in Mercadona, it seems that now the most delicious of all stands out and the one that everyone wants. It is about the Panna Cotta with Hacendado caramel which also, as we have already advanced, now has its price reduced.
Panna cotta is a typical dessert from the Italian region of Piedmont, made from cream, sugar and gelatin, which is usually accompanied by jam, fruit or sweet sauces. Its name literally means "cooked cream" and its texture is soft, creamy and delicate.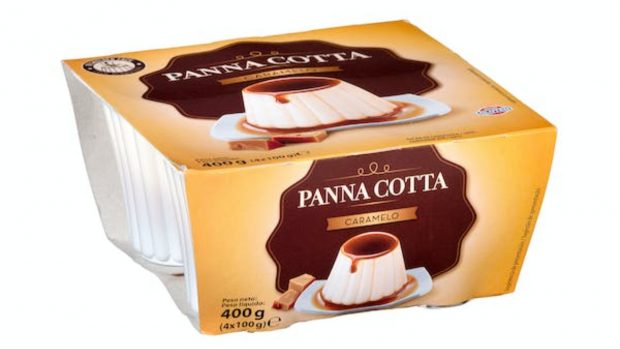 Mercadona offers this dessert in a pack of four individual units, with a reduced price of 1.15 euros. Each unit contains 100 grams of panna cotta and 10 grams of liquid caramel, which can be poured over the dessert when opening the package. The result is a delicious and balanced combination, with the contrast between the milky flavor of the panna cotta and the sweet and toasted touch of the caramel.
Mercadona customers have not been slow to express their satisfaction with this product on social networks, where they have described it as "the summer dessert", "a marvel" or "a vice". Some have even shared their own ways to personalize it, adding nuts, chocolate, or fresh fruit.
Mercadona's panna cotta with caramel also has the advantage of being suitable for celiacs, since it does not contain gluten. In addition, its energy value is moderate, with 200 kilocalories per unit. Of course, it must be taken into account that it also provides 11 grams of fat and 19 grams of sugar per unit, so it is recommended to consume it in moderation and within a balanced diet.
If you want to try this irresistible dessert, do not hesitate to go to your nearest Mercadona and look for it in the refrigerated section. But hurry, because it sells out fast. And it is that the panna cotta with caramel from Mercadona is the summer dessert that everyone buys. And if you prefer to get it without leaving home, you also have it discounted in the Mercadona online store. What are you waiting for to buy it?
More articles related to Economy
The latest in Economics
Last News
#Mercadona #customers #crazy #summer #dessert #buys