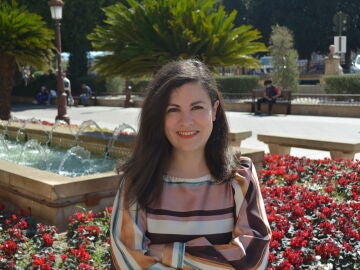 The Spanish Society of Neurology estimates that 48% of the Spanish adult population and 25% of the child population do not have quality sleep. For its part, the World Sleep Society estimates that at least 45% of the population will suffer from a serious sleep disorder. These data are heartbreaking, as sleep has a direct impact on our quality of life. María Ángeles Bonmatí, author of "Que nada te quita el sueño", explains why sleeping well is vital to having iron health.
Why is sleep so important?
Sleep is a key physiological process for health; It is responsible for cleaning our brain and repairing our tissues. While we sleep we eliminate accumulated waste and secrete hormones that repair our cells. It also fixes memories; The phrase "lesson asleep, lesson learned" is a reality. In addition, the immune system works more intensively.
How much should we sleep daily?
An average of seven or eight hours, but there are people who need more – long-term sleepers – and others less – short-term sleepers. It is a mistake to classify the former as lazy and the latter as productive. We must not flatter those who need little sleep; that someone can afford it does not mean that it can be applied to the rest.
Can lost sleep be recovered?
No, our physiology does not understand work and rest days. It is not a good idea to sacrifice hours of sleep during the week and recover it on the weekend. Try to have regular sleep patterns.
Sleep is not just an individual matter, it must also be protected by the authorities."
In his book he talks about various chronotypes…
There are three: the morning or lark (it is not difficult for them to get up early and they perform better in the early hours of the day), the evening or owl (it is difficult for them to get up early and they perform more late in the day) and the intermediate or hummingbird (includes those that work relatively well in both situations). We must banish from the vocabulary the statement "I am day or I am night". As a species, all human beings are diurnal by our physiology.
What makes us lose sleep?
Mental health, specifically rumination, is considered a big risk factor in the insomnia wheel. It's those recurring thoughts that make us loop and think about a concern. Often this occurs when we go to sleep. The lifestyle we lead, working hours, noise, consumption of caffeinated beverages, late dinners, physical exercise very close to bedtime, spending too much time during the day indoors without receiving natural light, the mobile phone… All this and produces a mental activation that goes against the relaxation necessary to fall asleep.
What happens if you have insomnia?
Both insufficient sleep and chronodisruption (internal time imbalance) make you more prone to infections, develop psychiatric or neurodegenerative disorders, metabolic problems such as obesity or type 2 diabetes, cardiovascular diseases, reduced fertility, decreased life expectancy…
Any advice to sleep better?
Enhance the contrast between day and night, respecting the alternation between light and dark. On the other hand, silence is important; take care of mental health; keep schedules and routines, practice physical exercise whenever it is done away from bedtime, do not eat dinner too late… I always stress that, apart from individual effort, sleep must be protected by the authorities. Society as a whole should rethink schedules. And, of course, the Public Health System must be provided with the necessary resources to address sleep problems. According to the Ministry of Health, Spain is the first country in the world in the consumption of sleeping pills and it is important that not all the weight falls on the drugs.