Yesterday marked the fourth anniversary of the last municipal elections and the penultimate regional elections. Some elections led by a participation of 68%. In the municipal elections, Más Madrid rose as the force with the most votes with 19 ediles, four more than the PP, which, however, would take the baton of command. The PSOE prevailed in the regional elections, which, however, would be repeated only two years later, on May 4, 2021, with the uncontested victory of Ayuso and the "sorpasso" of Más Madrid to the socialists as the main headlines. That 26-M of 2019 is already very far away. 1460 days later, LA RAZÓN has moved to Moncloa-Aravaca and to Usera, two of the strongholds of the Popular Party, and Más Madrid, the favorites for tomorrow's meeting, are stronger. And find out how their neighbors have lived this electoral campaign and what expectations they have for Sunday.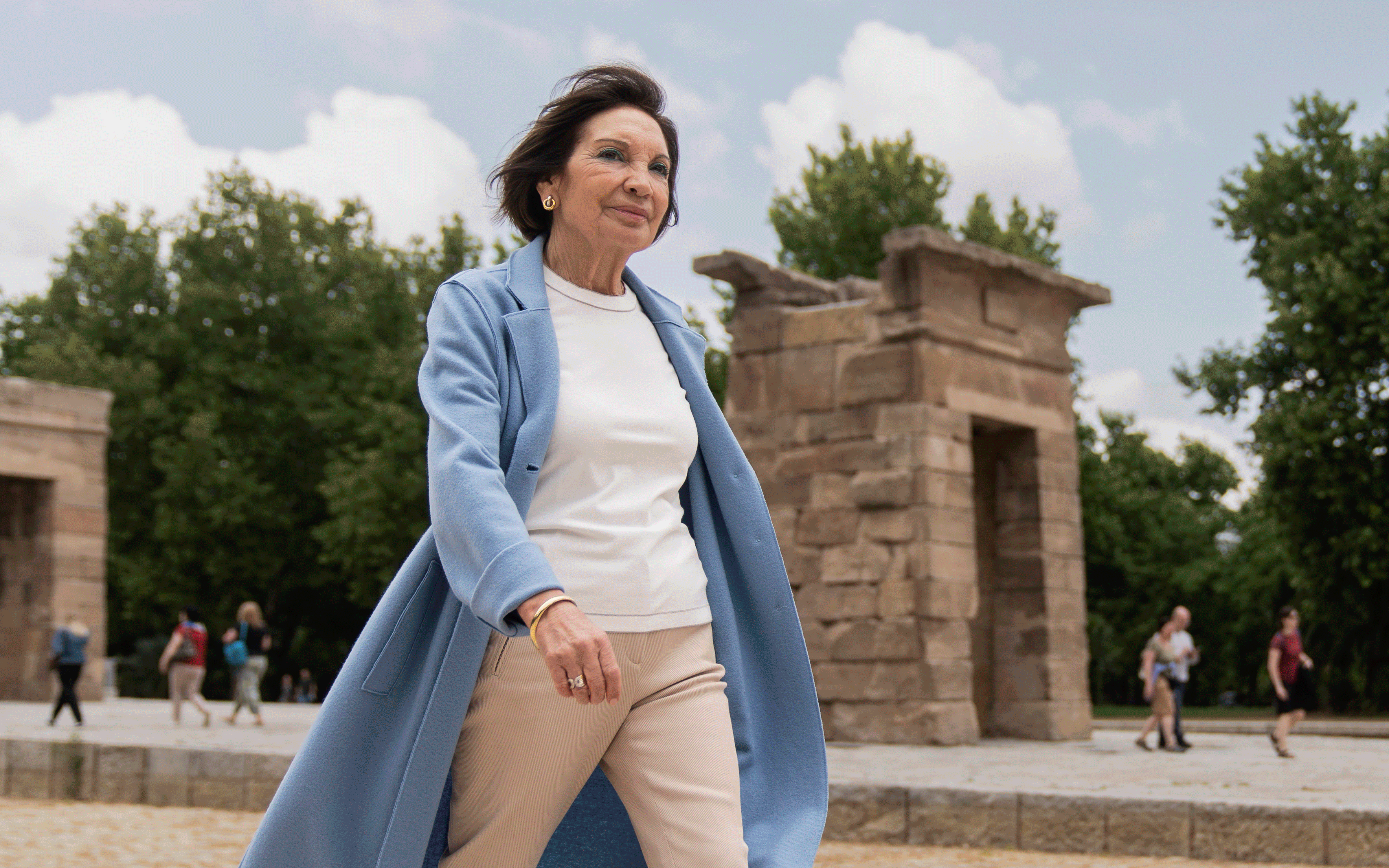 Moncloa-Aravaca is blue. There, and despite the fact that half a century of life separates them, Pilar Donoso and José Yepes, confess to having always voted for the popular and that they will do so tomorrow. «They have a solvency that transmits tranquility and prosperity that I think people capture, hence their success. I do not want to get up every day with a start, it is something that affects me and I think it affects all the elderly, "says Donoso. At 75, this retired special education teacher claims to be concerned about the future of young people. «I would like them to have a job and be able to access housing. I no longer need almost anything, but I believe that all parents want our children's lives to be calm and prosperous. May they live well as we have lived."
A resident of the district for more than twenty years, she says that she has lived these last four peacefully and happily under the popular governments. «Isabel is the best manager we could have and one of the best leaders in Europe. It saddens me a lot to see how the left criticizes Madrid's health and its education, "she says. In her opinion, both are "fantastic." The delicate state of health of her husband in recent years has made Donoso value the "wonderful" doctors that Madrid has more than ever. Her continuous contact with teachers from other communities has reaffirmed her idea of ​​the very high level that exists in the region. This, added to her impression that the current president of the Community is more valued outside of it than by the people of Madrid themselves, leads her to think that the popular "should boast more of the things they do well." Like every four years, Donoso lives the elections with emotions on the surface and will follow the scrutiny minute by minute with a cup of lime blossom. However, and although "the polls will say what they want" she is fully confident that the PP will win and that they have nothing to fear from their main opponents. He describes Mónica García as "aggressive" and considers that "the ideals of each one can be defended without being violent." She sees Rita Maestre as "nondescript": "The truth is that I don't know her, I don't see her too involved."
Opinion shared by José Yepes. At 25, this Primary Care nurse believes that the policies of Más Madrid are based on marketing and that they lack a political background. «He considers that García, in addition to being aggressive, is inexperienced. An experience that he does recognize in Maestre, which he describes as "incapable" because "the four years of her management with Manuela Carmena were of no use to him. The current mayor has done much more. However, he does recognize the green party for having "put on the table" certain issues that were not dealt with in the political field: such as the environment or feminism. "I think they have done it wrongly, but that is where the Popular Party has to differentiate itself by its way of raising it well."
For the district, he recognizes that they have been very fruitful and satisfactory. "There have been many improvements such as the paving and repair of the streets in the Aravaca area or the reform of the nearby Plaza de España," he points out. In his opinion, this is possible thanks to the party's management experience and the main reason why the popular have been ruling the region for more than twenty years. That is why tomorrow you will put your ballots back in the ballot box. «I am calm because I know that they are going to do it well again. I want to become independent and start a family, that's why I think your measures are the best compared to those of the left ». In addition to his endorsement in management, this young man highlights from the teams his experience in the private sector and his specialization in the areas where they have been assigned. «Ayuso is an icon. She is groundbreaking, close and cares about people. She goes down into the mud to be with the citizens, she knows what it's like to get up early and work, other candidates do not get off their political pedestal, "she says.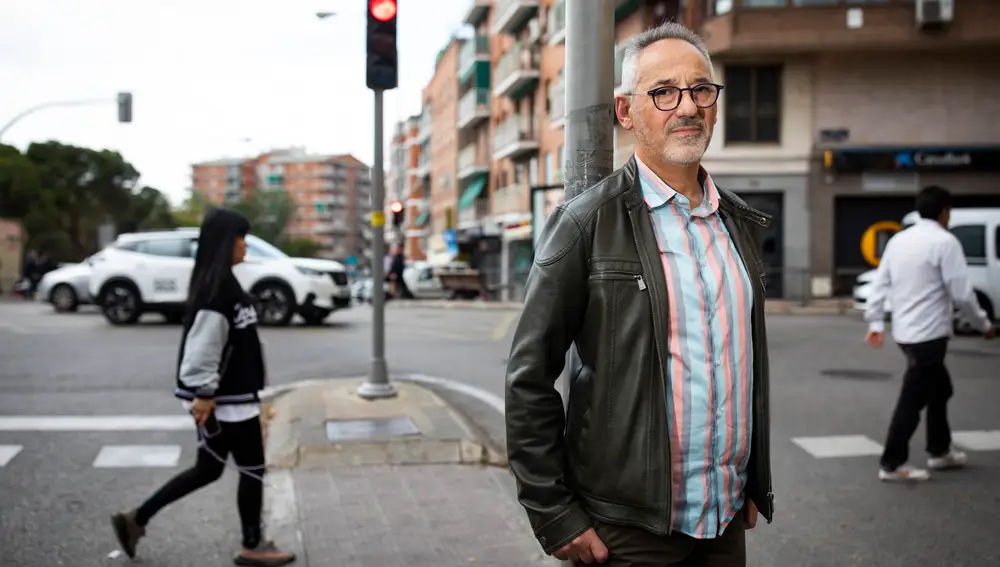 Juan Amalio voter More Madrid. © Jesus G. Fair. Jesus G. Fair PHOTOGRAPHERS
Eleven kilometers to the south is Usera. Stronghold par excellence of Más Madrid, as they demonstrated again yesterday at the end of the campaign. In 2019, it was one of the districts that gave the most support to the "green party". Juan Amalio de Elena, a 60-year-old public employee, believes that this was the case because everything that has been achieved in Usera has been the result of struggle in one way or another. Although he considers that it comes from years ago, with the 15-M movement and the awakening of society. "People realized that too many important things had been put in the hands of professional politicians. From that arose parties, such as Más Madrid, to collect this discontent and the initiative that it was necessary to work outside the professionalization of politics to approach the problems of the people. And he adds: «More Madrid has been doing well. It fights against the feeling that the big parties have that their heritage is being stolen. It is in the transversality of the party that he believes that anyone could vote for him. And what factors such as green policies, integration, development or social justice, among others, which lead people from the most disadvantaged districts to vote for Más Madrid. He will do it again tomorrow.
Another of his main reasons is because these last four years of popular government he describes as "lost" for the district. "People are very unhappy. A more ambitious cleaning contract is necessary, the containers are not enough, there are green areas under construction or not executed… ». After a campaign that he describes as "abnormal", in which the problems of the citizens and their ambitions have not been discussed, he is confident that this party will once again be the most voted for. "Not because they are better, but because their policies are. They have not been waiting these four years in opposition for opportunities to arise; They have come out every day, in each district, to accompany the White Tide, the neighborhood associations and the social fabric. The just reward would be for More Madrid to govern in Madrid ».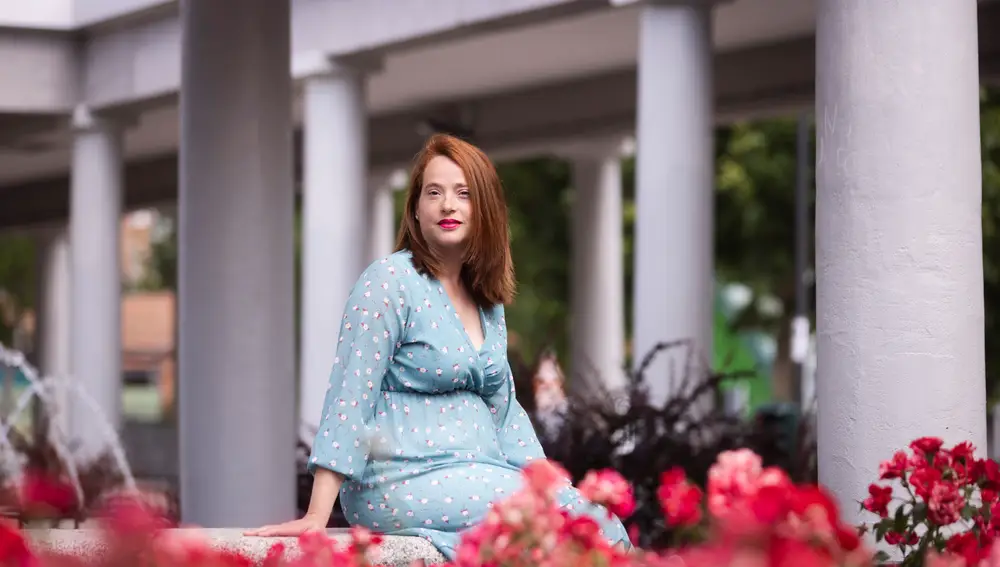 Esther, voter from the Usera neighborhood Gonzalo Pérez Mata La Razón
Feeling shared by Esther del Campo. At 39 years old, this laboratory technician says she has voted for them since she was born because they represent her. «Many young people are disillusioned or do not vote because they do not identify with the representatives. In my case, I feel very identified with both Rita and Mónica. Women, mothers, health workers. Also for what they stand for and for the things they are going to fight for. "I cannot not vote for those who I see every day, informing us, listening to us and collecting our proposals," she defends. If it hadn't been for them, she says she felt "abandoned" by the Popular Party. For Del Campo, Madrid this Sunday her future is at stake. «And Usera to stop being a southern neighborhood and remember us. We need improvements in Health, with a two-week wait for an appointment with the pediatrician, as well as in the environment; we are one of the most polluted areas in Europe », she points out.
He describes the president of the Community of Madrid as "manipulable and ambitious" and believes that his candidacy is due to a national projection. «She only talks about Pedro Sánchez, she does not talk about the Community of Madrid or proposals. Just lower taxes, but we can't live like this. It's not a problem for her because she can pay for her private healthcare. She doesn't have children, she doesn't know the reality we live in, what reconciliation is. Actually none of the candidates know it », she points out. To the mayor, she makes it ugly that "he does not take things seriously, he is not in reality and Madrid is to be taken seriously. You can be close without having to be funny », she says. For this reason, she trusts in the hopes and enthusiasm of the people for change. "I trust that from Monday, Madrid will be an improved city because someone will look to do different things and for the good of all citizens."