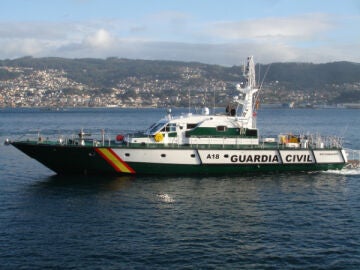 Agents of the Civil Guard warn of the "compromised security situation in the waters of the Strait due to the negative impact and abuse experienced by the Maritime Service in Andalusia." In fact, according to the AUGC, the ships of the Benemérita stop patrolling "the conflictive waters of the Strait due to a lack of agents and the patrol boats in Algeciras, Málaga, Motril and Almería will not be able to navigate in this highly sensitive area because a series of unwise decisions have caused a drastic increase in work absenteeism (75%)".
All this is due to "the imposition of the working day, an abuse and a failure since it puts maritime safety at risk and threatens the professional rights and integrity of these specialist civil guards."
Although the order that only contemplated 15 of the 24 working hours as worked has been rectified, "the 12-hour services at sea remain inoperative. It is alarming and we are deeply concerned about the negative impact that this measure is having on the workforce, exacerbating the existing problems due to the massive sick leave caused by these imposed working conditions. In a confusing and more than criticizable management, which is compromising maritime security in an area as problematic and sensitive as the Strait of Gibraltar", they emphasize.
AUGC assures that there is a great discomfort of the agents of this specialty that, in the units of Algeciras, Málaga, Motril and Almería. They are the only ones in the entire national territory that are working 12-hour shifts. In addition, everything indicates that Cádiz and Huelva will probably also be affected by these instructions ".
"A discouraging panorama, even more so, at the gates of summer, where the work for the maritime units increases considerably, since the fight against drug trafficking, illegal immigration and the conflict of the area, are added to the increase in the activity of recreational boats and the pursuit of illegal tuna fishing, an illegal activity that is known to have skyrocketed and is currently out of control, due to lack of vigilance by the Civil Guard".