That 50-year-old women have become a pure inspiration for everyone is already a more than confirmed fact. From Carmen Lomana to Carmen Gimeno, Naty Abascal or Pilar de Arce, all of them inspire us daily with their looks, no matter how old we are. And as every Wednesday Carmen Gimeno has arrived from Bilbao to leave us an outfit of those that we like so much with Zara clothes, and it's not just us saying it, but all her followers who are already asking her where the skirt and the Saharan that has just opened. And also in Zara. Because if cargo pants have been a trend all winter, cargo jumpsuits are also going strong this spring, as are satin midi skirts and Carmen Gimeno has just shown it with these New Balance. The clear example that 50-year-old women can also be elegant without heels. Because for these days of DANA in Spain, there is nothing better than taking out the saving Saharan jackets every spring from our closet for these colder days.
Carmen Gimeno has just marked the look of the day, there is no doubt. If Vicky Martín Berrocal has made us need the dresses from the new Zara collection that she has premiered in Ibiza, now the influencer from Bilbao has chosen the best outfit to end the week with this satin midi skirt from Zara, which is the most beautiful we have ever seen. seen so far this spring. Because women over 50 are our greatest inspiration, and not only because of Carmen Gimeno or Carmen Lomana, yesterday Naty Abascal was also with a Zara shirt dress, perfect to wear this spring, whether on the beach like her or in the city .
Satin midi skirt, from Zara (29.95 euros)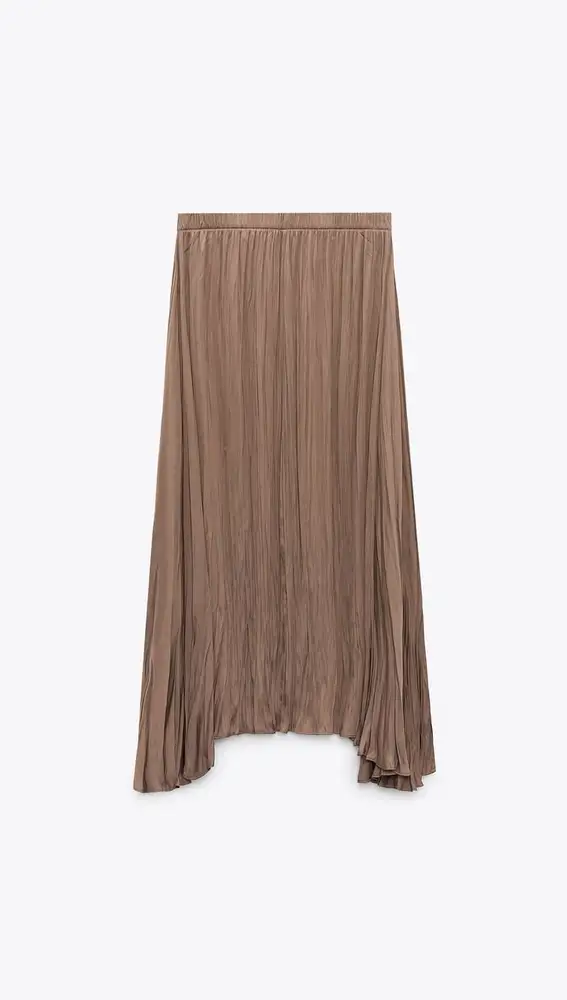 Midi brim. Zadar
A pleated satin midi skirt that Carmen Gimeno has combined with a Saharan-style jacket, also from Zara, and New Balance sneakers.