We spend our lives looking to the future, pursuing a goal that threatens to obsess us, and that leads us to lose track of the present. In the era of distraction, it is brave to savor the now, to observe what is around us, so as not to fall into what the myth of Apollo and Daphne taught us. This story conveys a "broad existential meaning, that of the incorruptible need to continue chasing chimeras knowing that beauty does not reside in the goal, but in the journey and in the illusion of desire", explains the writer, journalist and poet Inaki Ezkerra. It is around this idea that his new work is articulated: he publishes «Cien sonnetos de la vida entera. Anthology »(Huerga & Fierro), where he collects a hundred poems, eight of them unpublished.
Ezkerra presented his new work yesterday at the Eugenio Trías Library, the former Menagerie in Madrid's Retiro Park, in good company: the editor, writer and in charge of the prologue to the collection of poems, Emilio Pascual, the journalist and writer Juan Cruz, the writer Alejandro Gándara, and the editor Antonio J. Huerga. "Ezkerra is a master of the language and uses it as a tool and construction material," Pascual assured, defining the book as "a good sample of the clear and brief mystery that surrounds the sonnet." Likewise, Gándara highlighted the author "his linguistic capacity, he chooses terms in a way that I have rarely seen, the book is incredible in that aspect. It is a celebration of poetry and the Spanish language with capital letters ».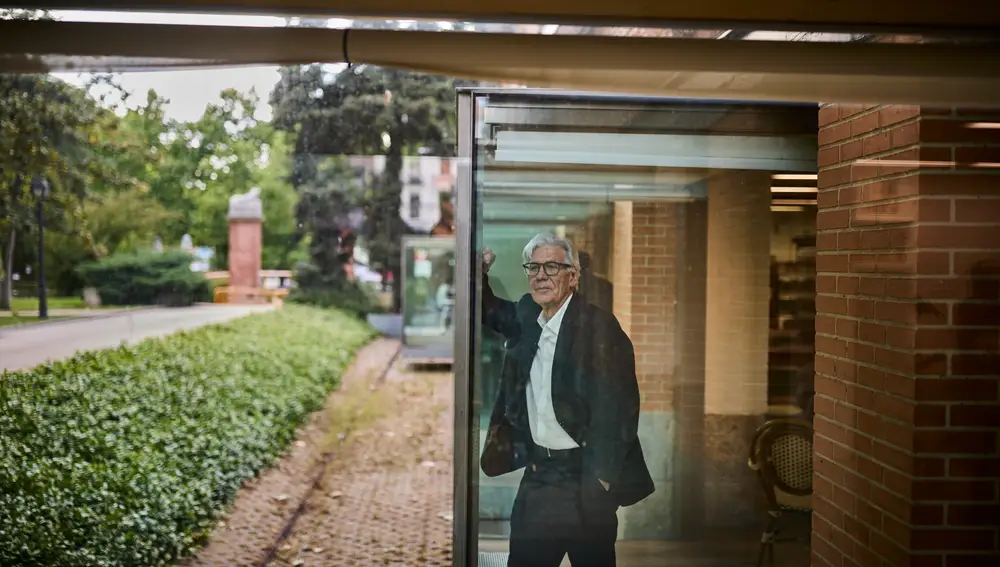 Iñaki Ezquerra © Alberto R. Roldán / The Reason Newspaper. Albert R. Roldan PHOTOGRAPHERS
The collection of poems is very marked by mythology, the sea or classical music. Likewise, each of the one hundred texts responds "orthodoxly", defines Ezkerra, to the classic form of the sonnet, the poetic composition built on fourteen hendecasyllabic verses that are divided into two quatrains and two triplets. With this, it should be noted that some of these pieces date from when the also author of "Mítica" (1978) was barely 18 years old: these sonnets have been rescued, revised and retouched, resulting in "an exercise in aesthetic virtuosity in a time that it does not seem to be characterized by this kind of formal perfectionism, but rather the opposite", affirms Ezkerra. Likewise, he adds that "we live in a time in which not only does bungling reign, but also valued and rewarded, both in politics and in many other social spheres." That is why currently making sonnets «I like it, because it is a strange provocation. A man who makes sonnets is a man who provokes in a strange way. As Baroja said, the poet "rhymes love with pain", and someone who does it at this time is funny", explained Ezkerra, grateful for the great reception that the presentation received and assuring that his base continues to be "writing poems naturally".