If there is something that unequivocally crosses the contemporary cinema of festivals, especially after the pandemic, it is the revision of what we took for granted in human relations: from its own structuring, in terms of machismo, racism or classism, to its materialization, the real distance between bodies, from the romantic to the platonic. Right there is a film, narrated to the surface, such as "La pecera", debut feature film by Puerto Rican Glorimar Marrero that was first seen at the Sundance Festival before going through Malaga. The director, courageous in her search for daring formalisms and visual metaphors that really invite slow digestion of the film, narrates here in terms of colonialism. First, and most obviously, the United States in her native country, exercising control over the islet but treating its citizens as second class. And then, more delicately, Marrero establishes a comparison between that political submission and that of the body itself, here a cancer, when the protagonist decides to stop the treatment she was undergoing.
Beyond the strictly narrative, which is smoothed out here in terms of the protagonist's disorientation (physical, territorial, emotional), "La pecera" is an interesting exercise in artistic nudity. Not surprisingly, the film has gone through the best script laboratories in the world and this, on occasions, can cause the film to always seek to curl itself, polish itself to the robotic at times, forgetting the organicity that gives life to the film. start up. Without this being entirely detrimental, the film is known to be studious of its cause and, above all, empathetic with it, giving us shots from which it is difficult to separate visually once the credits roll. Marrero attended LA RAZÓN at the last Malaga Festival.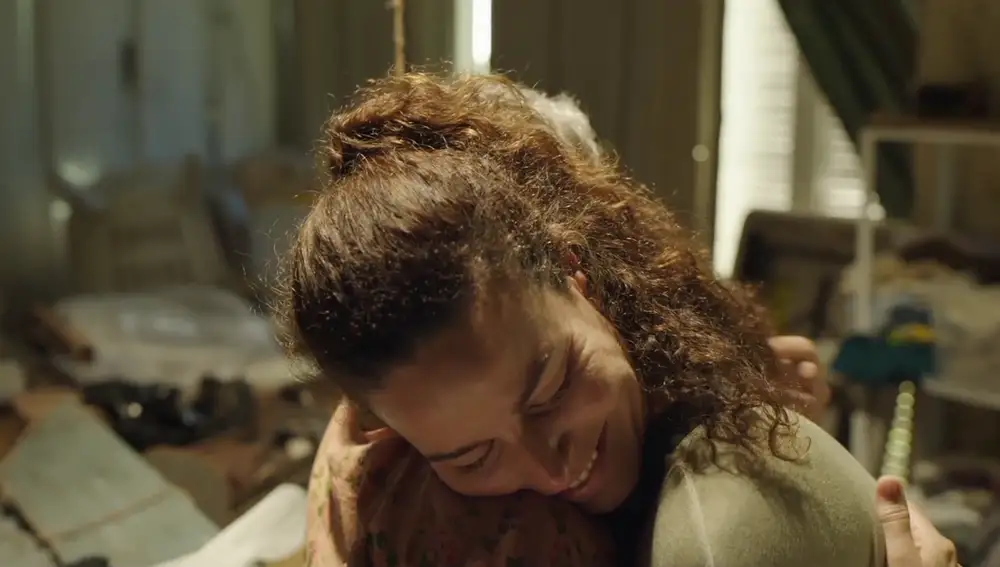 Isel Rodríguez, protagonist of "La pecera" SIDERAL
-The project has been many years in development. In fact, the first draft is from 2013. How did it come about? How similar is the final film to that outline?
-Yes, indeed, I wrote it ten years ago, and it has been a very long process. Too much, she would say. It has evolved a lot in terms of script. And even the film, once shot, has continued to evolve in editing, where there is one more rewrite. It changed the story quite a bit, but I kept most of the characters. Originally, it was about a woman leaving Puerto Rico for treatment, but I ended up reversing everything. I wanted to connect from the idea of ​​her return, which made it much easier for me to add part of my personal experience. At the beginning I was only going to be a screenwriter, but in the process I directed my first short, the possibility of doing it here was also raised, and that's how it has been.
-And then the pandemic came, of course…
-That is, in addition to a lot of phenomena in Puerto Rico, like hurricanes and an earthquake. All of this continued to affect the project work schedule, lengthening it.
-Recently, we spoke with the director of "I have electric dreams" about how co-productions with Europe can end up transmitting biased visions of post-colonialism. How has it been in the case of "La pecera"?
-In our case, the co-production only gave it strength, it opened windows to the project. Nothing ever happened that made me feel like the project was getting out of hand. It was always from a clear political commitment to history, and the Spanish partners were clear about it. They were so committed that they always worked in favor of the story, and they were very supportive of me in that sense, respecting my processes as a director. Also respecting the idea incubation process. But I can understand that there are many projects that lead to more forced aspects, and that alter the narrative as a result of co-production. I think there are ways to maneuver it to make it healthy.
-The film revolves around colonization and contamination, of the body and of the earth. Was that always the motor of the film?
-Totally, there was the thesis from the beginning. From physical bodies, like that of the protagonist, he wanted to talk about the island. All that changes, once you face a blank page, but that certainty was always there. If there is anything like a certainty writing a script. I had many doubts about whether that was going to be understood outside of Puerto Rico. For someone who is not from there, it is complicated, you have to explain what happens in that specific area. But of course, you had to dose it, you couldn't make a documentary. She is equivalent to this island, mined with war rubbish, just as she is mined with cancer inside. It is that garbage that causes disease.
-Speaking of certainties, I wanted to ask you about Isel Rodríguez. How do you get on with her?
-She has family in the area, but she is an actress with a monumental body of work in Puerto Rico. In addition, she is a teacher, a very sensitive woman regarding interpretation. Isel knows perfectly well what is happening in Vieques, so she was very natural.
-What do you ask, to convey that discomfort?
– As long as he felt pain. Physical pain was essential. I know this disease well, it is almost personal to me, and the process of colon cancer pain is latent, acute, terrible. In addition to asking her to connect with her character, to connect with herself and with her sensoriality in the face of pain.