Teo Bok, one of the students of the first promotion of the acclaimed Art House Academy & Abbey Road Institute Miami, has been touring Spain with the Talent Tour, organized by the Princess of Girona Foundation. His song "Esperanza" has been one of the anthems this year for the initiative 'AmplificARTE ESPAÑA', a single that he has been able to perform before the King and Queen of Spain. At only 19 years old, the artist has a long history in the world of music. He began his artistic career on stage starring in musicals like "The Lion King" or "Peter Pan" at the age of 9. At 12, he participated in "La Voz Kids" in Germany. It was there that she understood the power of music and became "her best friend with him" with him.
Based in Miami but Italian by birth and a German father, he grew up in a "very international" environment, something that has profoundly marked his way of understanding life and art. He himself recognizes it, although now, living in the United States, he has connected more with his origins and his identity. «When I moved to Miami I fell more in love with my Italy and reconnected more with that Italian that I didn't know existed, with those roots. And it's something I want to carry in my music now. I am like a sponge and I like to discover and do and right now I have this Italian essence that connects me with my country », he details to LA RAZÓN.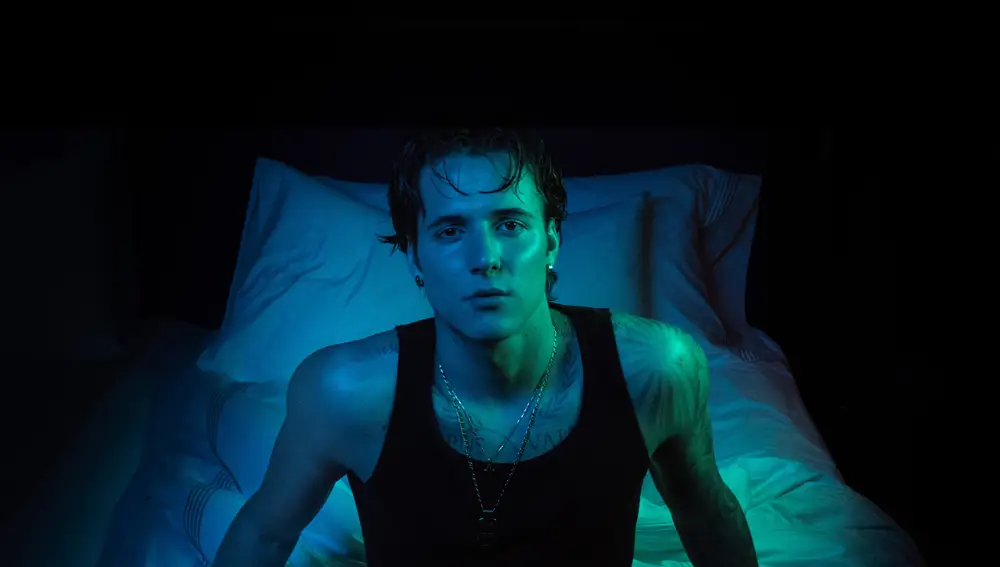 Teo Bok Courtesy
He is one of the young promises of Latin music, although the artist is not afraid of being talked about in those terms. For the singer, «fear is not the one that dominates my emotions, it is more the emotion of not knowing what is going to happen (…) I am so grateful for all the moments and opportunities that I have to live and do… I am going to enjoy every moment as if it were the last", he highlights enthusiastically. And with that energy he has lived his stay in our country. After two months of touring Spain, the singer has fallen in love with our land and is looking forward to having a house in Madrid in the future.
On tour
During this time, Bok has taken his single "Esperanza" to many corners and has had the opportunity to perform it together with great national artists, such as Antonio Carmona. For him, it is an "honor" that it has become one of the hymns of the Princess of Girona Foundation and he is "very grateful" for having been able to sing in front of the Royal Family and to be able to share impressions with them. For Teo Bok, the monarchs "are incredible" and he only has words of respect and affection for them. Although if he has to stay with one of the two, he stays with Doña Letizia, with whom he has been able to speak at length. «I have really enjoyed the conversations with Doña Letizia because we have talked more about life and more about moments. There was a nice connection there. I declare myself a very fan of the Kings of Spain and their daughters », he confesses to us.
songs in palace
In one of those conversations, the Queen revealed that Princess Leonor and Infanta Sofía were fans of her songs. «She told me that Princess Leonor and Infanta Sofía listen to my music. They are great people and it is an honor for me », she reveals with emotion.
For Teo Bok, the most important thing about what he has experienced in our country is that «the Kings of Spain are very important people, but in the end they are human. And they were able to connect with what I wrote, it's the most beautiful feeling in the world. They thought my song could help people, young people grow in difficult times. For me, that is the beautiful thing that is happening here with the Kings ». The singer is clear. «I think it is a necessary message, especially for young people today. Because I have had that feeling when I was little, when I was bullied at school and I connected with the music that helped me overcome those moments. Music has a lot of power. I was able to verify it when I was a teenager and I am very happy to be able to help others », he says.
Music as a tool to heal your wounds
The artist has just released his new EP. Composed of 6 songs, it is worth noting his collaboration on the song "El día con la noche" with Virginio, winner of a Grammy for composing the album "Hazte Sentir". by Laura Pausini. A song to love without limitations or borders for all genders, ethnic groups and races. For him, this project is "a journey that healed deep wounds, accompanied me through difficult times and taught me to value the little things that life gives us every day." «From that moment on, I understood how fear tends to distance us from love and I began to believe in the dream of a world without discrimination, where diversity is an accomplice.
and not an enemy," he confesses on the matter.