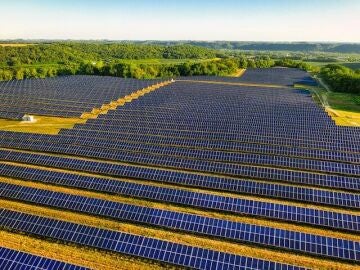 Specifically, in 2022, 2,507 megawatts (MW) of new installed power of solar energy aimed at domestic, industrial and commercial self-consumption were installed, up from 1,203 MW in 2021, according to data provided by the Spanish Photovoltaic Union (UNEF), the majority association of solar energy in Spain, of which 770 companies are part.
The general director of UNEF, José Donoso Alonso, has pointed out in an interview with EFE that, with a standard storage facility, "one third of the necessary electricity demand can be produced on average, depending on the individual characteristics of each case."
In total, Spain accumulates 5,249 MW of installed power for self-consumption and, by sector, 32% of the installations were for the residential sector, 20% for the commercial sector, and 47% for the industrial sector – which experienced the highest growth percentage (6%)- and 1% for isolated self-consumption.
advantageous facilities
Photovoltaic installations are based on connecting solar panels to the network to meet the electricity demand, either in a private home or in a company office.
In fact, "more and more small and medium-sized companies are contemplating the installation of solar panels in their strategies" because, among its benefits, it stands out a useful life of around twenty-five years and a payback period of six years, based on to a report published by the US Energy & Climate Intelligence Unit.
Along with the environmental value and energy independence, the long-term economic impact is one of the attractions for SMEs to progressively join this alternative way of producing energy, since "it is estimated that solar self-consumption for companies can achieve a saving in the annual electric bill of between forty and sixty percent".
The incentives and subsidy lines invite the business sector to think about green energies: thus, the Ministry for the Energy Transition and the Demographic Challenge (MITECO) announced to the autonomous communities at the end of the year an increase of 500 million euros for Aid for self-consumption facilities, in accordance with the provisions of the Plan + SE.
The Plan + Energy Security takes advantage of the European funds of the Recovery, Transformation and Resilience Plan (PRTR) through 73 measures related to energy saving and efficiency, the promotion of the energy transition, the protection of vulnerable consumers, fiscal measures, autonomy strategy and solidarity with the rest of the European partners.
If this trend continues, taking into account both the growth in photovoltaic self-consumption and the hours of sunshine available to Spain, "the country could meet the objectives set by the ministry itself" in its Self-Consumption Roadmap published in 2021.
According to the study carried out by the Institute for Energy Diversification and Saving (IDAE) for the public body, self-consumption figures should reach values ​​between 9,000 and 14 MW of installed power by the year 2030.