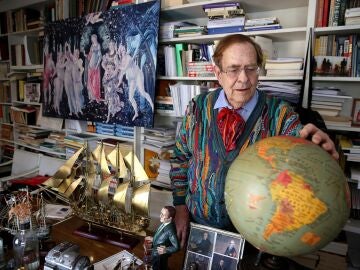 Recently, at the Teatro Real in Madrid, an opera of undoubted originality was performed, and also of historical remembrance: Nixon's visit to Mao Tse-t ungen 1972. A piece of lyric theater that was highly successful in New York in its day , and with a more moderate resonance in Spain.
Henry Kissinger, in his book "On China" (Penguin Books, New York, 2011), made an account of that trip, when he was acting as Nixon's National Security Advisor; whom he considered the most perceptive American politician, and with the greatest knowledge of the world stage. Although his public life was broken by the Watergate episode, which led to his resignation from office in 1974.
Thus, in the midst of the endless war in Vietnam, Kissinger's secret trip to Beijing was prepared, which took place on July 9, 1971 – on the plane of the President of Pakistan -, and which allowed a first meeting with Chu In the I. For Kissinger he was the most fascinating character in Mao's imperial court: «In the 60 years of public life, I have never met a figure as important as Chu. His face was expressive, he had luminous eyes, and exceptional intelligence ».
Kissinger's secret trip made it possible for Nixon to go to Beijing a year later, on July 15, 1972, to hold his famous interview with Mao, which resulted in the transcendental Shanghai Communiqué, with a double commitment: rejection of any intention of hegemony in the Asia Pacific region, and acceptance, by the US, that Taiwan was and would continue to be part of a single China. It was a sensational change from previous relations between the two continental powers, which have continued to expand their exchanges ever since. And it is true that today, with the rise of Beijing's power, relations with Washington DC are almost face-to-face, with a series of consequences that affect the entire world economy and society.