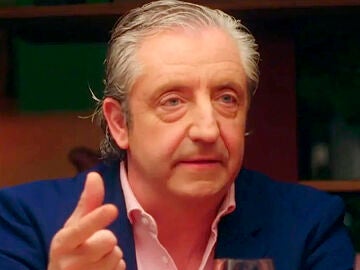 Josep Pedrerol, director and presenter of "El Chiringuito", insisted that Spain is not a racist country and there are racists just as it can happen in other countries. "In England, in Brazil… They all give lessons. Don't you see that they want to take the World Cup away from us?" Pedrerol said. And it is that, it must be remembered that Portugal, Spain and Morocco are in the same candidacy for the 2030 World Cup.
Vinicius was clear in his first message. "It is not the first time, nor the second, nor the third. Racism is normal in LaLiga. The competition believes that it is normal, the Federation also and the opponents encourage it. I'm sorry. The championship that once belonged to Ronaldinho, Ronaldo, Cristiano and Messi today is one of the racists. A beautiful nation, which welcomed me and the one I love, but which agreed to export to the world the image of a racist country. I'm sorry for the Spaniards who disagree, but today "In Brazil, Spain is known as a country of racists. And unfortunately, for everything that happens every week, I have no defense. I agree. But I am strong and I will go to the end against the racists," Vinicius said on his networks. social.
During the course of the match, numerous intolerant and continuous insults were made towards the visiting player Vinicius Jr. ", "fucking black, son of a bitch", Vinicius dog", "son of a bitch", "monkey you are a fucking monkey", "silly, silly", "uh, uh, uh", "says the reviewed arbitration act by LaLiga.
These were some of the most prominent headlines after the tribute to Vinicius. 'TNT Sports Brazil': "Off the pitch, Vini Jr. receives support in the first match after episodes of racism against Valencia". 'L'Équipe': "Public of the Bernabéu and Real Madrid players pay tribute to Vinicius". 'ESPN': "The Bernabéu turns to Vinicius".