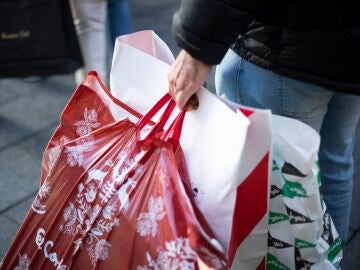 A friend asks us if we want to go shopping with him, and we say yes, just for "taking a walk". However, although at first we do not plan to spend anything that day, consumerism takes over us and we fall into the temptation of compulsively buying products that we did not know or that we wanted. A discounted t-shirt, that cologne that we love or some sneakers to change the ones we have worn out can fill our basket in the blink of an eye. However, when we get to the till, we are invaded by the feeling of guilt of having to assume this "unnecessary" expense of everything purchased, but before passing the card through the dataphone, they offer us the solution of buying now and paying later.
But, what is the "buy now and pay later" offered by establishments based on? The Bank of Spain (BdE) maintains that this method consists of "splitting and deferring payments for purchases made by the consumer, either at a physical or online point of sale." The deferral of payments for purchases of goods and services at points of sale is on the rise, since digitization and the change in consumer behavior have transformed the way we manage our finances.
This method is usually used for purchases of not very large amounts such as fashion, sports or electronic products, among others. Therefore, the consumer will be able to decide at the time of purchase if he wants to defer payment by means of a credit granted automatically and that he must repay in monthly installments. In this line, said credits may or may not have interest and commissions, although it is usual that they do not. The Bank of Spain assures that it must be taken into account that "in the event of not paying any of the agreed installments, the entity could charge late-payment interest and commissions for non-payment, which would significantly increase the cost of the credit received ".
The "buy now and pay later" has the main advantage of immediacy in the approval process and financial flexibility, since it will be possible to pay in the future for what was acquired at that time. However, making use of this method also carries a series of risks such as giving the consumer a false sense of saving and that in the future a "genuine risk of over-indebtedness" is generated if several purchases are financed with this system. Likewise, consumers do not perceive this method as a credit, so they do not usually devote the same level of attention to it during the contracting and marketing process as would occur with other types of financing.
Definitely, this method "is very tempting, but it can encourage impulse buying," says the BdE. In addition, this institution adds that "for this reason, good sense must prevail in purchasing decisions to avoid over-indebtedness and jeopardize personal finances in the medium or long term."