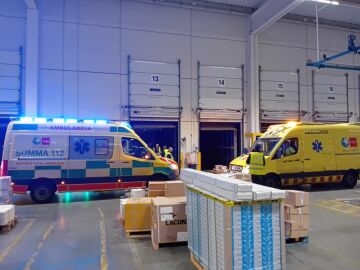 A man was seriously injured this Thursday after being hit by a truck inside a parcel distribution company on Avenida Marconi, in Villaverde, as reported by a spokesperson for Emergencies 112 Community of Madrid.
The 38-year-old victim was hit on the head by the back of a truck that was reversing inside the company. The incident took place around 11:20 p.m.
When the emergency services arrived, the man had a low level of consciousness. SUMMA 112 has stabilized him and transferred him to Doce de Octubre Hospital in serious condition.