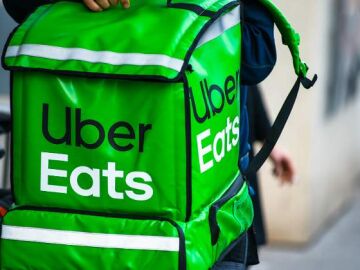 Uber Eats takes a step forward to guarantee the safety of the "riders" who work with the app, both as freelancers and through subcontracted fleets. The delivery platform has announced this Thursday a new security feature for couriers designed to prevent distractions when using a bicycle or motorcycle, limiting the chat between the courier and the customer in the application while on the move.
According to the company, the new technology seeks to prevent the use of chat functionality between users and delivery people while they are traveling, whether on the way to the restaurant or store, or on the way to the delivery address.
If a user tries to use the chat, the delivery of the message will be paused and they will receive a message informing them that the communication will not be sent while the delivery person is on the way. The messenger will also be sent a reminder not to write and drive at the same time.
From Uber Eats they reported that "security is paramount to Uber Eats, and we are constantly innovating to ensure that couriers have the safest possible experience when using our application."
"This new technology is designed to limit distractions while on the go picking up or delivering orders, and expands the range of security tools already available to those using our platform," they added.
This new technology builds on existing safety features already in the Uber Eats app internationally, such as helmet confirmation via selfie for motorcyclists (available in Italy and South Africa), an interactive list of safety steps (currently in Italy, Poland, Belgium, Kenya, the Netherlands, Portugal, South Africa, Spain, Switzerland, Sweden, the United Kingdom), and a tool that detects unusual situations, such as long stops, which allows drivers to quickly connect with services emergency, 24/7 support and insurance coverage for all orders delivered through the app.