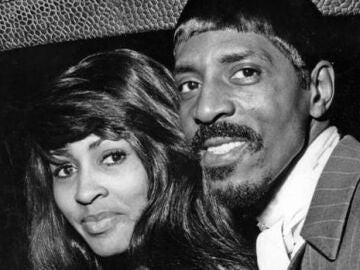 Quite a few times what is described as a "story of overcoming" is abused, a catalog that immediately captures the attention of the audience and then disappoints most of the time. But few like Tina Turner's. She raised "woman power" to the heavens after a long journey through hell and lived to sing it.
Almost everything about Tina Turner was dramatic until her resurrection – at all levels – in the 1980s. She was the daughter of a black father and an Indian mother in the American Midwest, with what that entails: living segregation on various levels. She knew violence at home, her mother left without saying anything after receiving beatings and her father married another of hers without taking care of Tina within her new perspectives.
It was at the age of 18 that Tina met Ike Turner and there began a stage in her life that she would never forget for many reasons. He was the typical male you can imagine, the male owner of his female in every way: the personal, of course, and the professional. The fine guitarist and brilliant musician knew how to see in Tina an irresistible animal force to capture her vision of soul-funk. She also had the submissive character that he demanded of anyone who wanted to be near him. Tina lived with Ike the first aromas of artistic success thanks to torrential and abrasive music that had a wild voice, but also experienced what no one should experience in their flesh: abuse, violence, beatings, humiliation, shame…
Ike's undesirable character was compounded by his depraved addiction to cocaine. In the mid-1970s, on her way to a gig in Dallas, Tina took the umpteenth beating and said enough was enough. She had to hear that "you'll never be anything without me, you'll come back." But she did not fulfill either of the two omens. Her revenge would be slow perhaps, but ultimately irresistible.
Tina would take time to find her niche in the industry. Not only was there the vagueness of her musical direction, but also the stigma of machismo prevailing in the industry, which still sided with Ike. And then "Private Dancer" happened. Tina studied each step to get there: she would be the first woman to fill stadiums doing… rock! That male terrain would be conquered by Tina in a meticulous movement that would begin with Tina's transformation into something never seen before, into an empowered star making powerful music, beyond the sexual. For that album, I would choose songs by Mark Knopfler, Al Green, David Bowie, John Lennon, Ann Peebles… The song that gave the album its title would be devastated, as would the image of a Tina capable of waving the flag of "woman power" through massive level.
Tina went on to sell out stadiums and become a multi-millionaire. Everyone wanted to play with her: Eric Clapton, Bryan Adams, Knopfler, Elton John, Sting, Phil Collins… All the big (male) stars recognized Tina as queen, and they would no longer get off her success. The 21st century was lived from the tranquility of a woman who had achieved what she wanted. She was a star in a man's world because she had the courage and talent to do it. She was first a survivor and then a pioneer. Tina Turner, the real one.