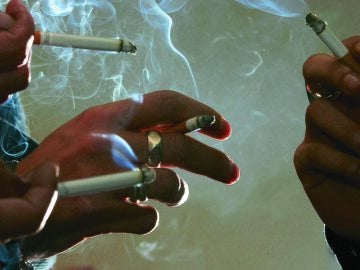 The data leave no room for doubt: lung cancer has established itself as the deadliest among Spaniards. As warned by the Spanish Lung Cancer Group, neoplasms of this organ are the fourth leading cause of death in the country. And the estimate is increasing, since each year approximately 31,000 cases of this tumor are diagnosed in Spain, which is growing more and more in the female sex, now accounting for one in four patients.
Given this scenario, an accurate diagnosis is essential to achieve a good prognosis. And this is where new technologies become a key tool. Aware of this, the Hospital Quirónsalud Marbella Pulmonology Department has recently implemented cryoebus (ultrasound-guided mediastinal transbronchial cryobiopsy) at the health center, a novel technique that improves the diagnosis and treatment of lung cancer.
Specifically, cryoebus uses cryotherapy, which is the use of extremely cold temperatures, to obtain tissue samples from the mediastinum through an echobronchoscope, a thin, flexible tube, equipped with ultrasound technology, inserted through the patient's airway. Once the area is located and the tissue is taken, the probe is withdrawn and the sample is derived for pathological analysis. "This is a procedure that combines Ebus (Ecobronchoscopy) with cryobiopsy, which allows frozen biopsies to be collected from lymph nodes that grow in the mediastinum in certain diseases such as lung cancer, lymphomas, inflammatory or infectious processes," he explains. María Martín Benavides, pulmonologist at Hospital Quirónsalud Marbella.
more effective diagnosis
Lung cancer is basically classified into two large groups: small cell and non-small cell bronchogenic carcinoma. «The first of these is considered a widespread disease, in most cases, and, for this reason, we do not need to classify the mediastinal pathology if we already have a previous histological diagnosis. However, in non-small cell bronchogenic cancer it is important to rule out tumor infiltration of the mediastinum, since its infiltration renders the patient, in most cases, inoperable and we have to opt for other therapeutic alternatives", details the pulmonologist.
In fact, just a few days ago the specialists from the Marbella hospital successfully carried out the first operation with this procedure, which is currently being implemented nationwide. «Many public and private Spanish hospitals are incorporating this procedure. As in all recently incorporated techniques, multicenter studies are being carried out that compare the samples obtained with EBUS, a conventional technique, with those obtained by cryobiopsies. We hope that, shortly, the efficacy, safety and efficiency of the technique can be definitively confirmed", advances Martín Benavides.
Painless and without admission
At the moment, crioebus is a new tool with clinical evidence that allows improving the results obtained in comparison with conventional techniques. "One of its main advantages is that larger and better quality tissue samples are obtained compared to other biopsy techniques, such as needle biopsy. This possibility is especially important in the mediastinum, where the organs and structures are difficult to reach and the tumors are often small and deep", adds Martín Benavides.
In this way, cryoebus is positioning itself "as an extraordinary medical tool in the evaluation of a wide variety of mediastinal diseases (lung cancer, lymphoma, sarcoidosis and other benign and malignant conditions). «In the case of lung cancer and, above all, in lymphomas, the size of the sample obtained is usually sufficient to determine the diagnosis of the disease. This circumstance is a great benefit for the patient since it reduces the need to undergo subsequent surgery to confirm the presence of cancer", explains the head of the Pneumology Service at Hospital Quirónsalud Marbella, Dr. José María Ignacio García, who also underlines , "the good tolerance of the patients, since the procedure is carried out under sedation and the patient can return home a few hours later, since he does not require hospital admission."
In this way, the future is promising, since, according to both specialists, this technique is a great advance, since, if expectations are confirmed, "cryoebus will allow obtaining larger pieces, which help to better typify the tumor." , obtain enough tissue to facilitate genetic studies of mutations and will avoid surgeries ».